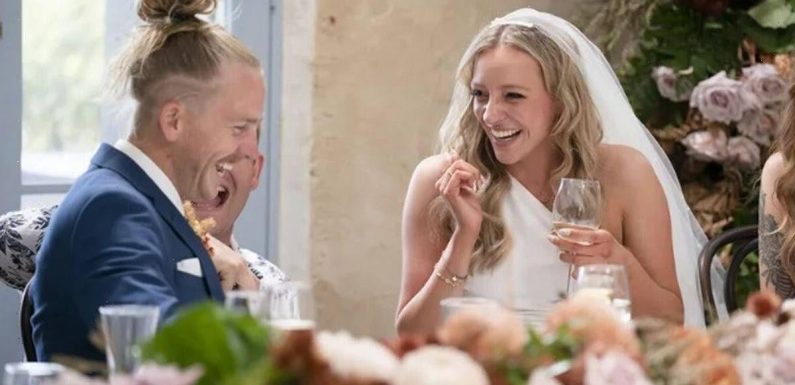 Mel Schilling teases Married at First Sight Australia's return
We use your sign-up to provide content in ways you've consented to and to improve our understanding of you. This may include adverts from us and 3rd parties based on our understanding. You can unsubscribe at any time. More info
Married at First Sight Australia is back for season 10 with more drama and romances for fans to lap up. The series originally made its debut Down Under in January, with UK fans only starting to get access to the new episodes on E4 earlier this week. So what is there to know about the couple Lyndell and Cameron?
WARNING: This article contains spoilers from MAFS Australia.
Are MAFS Australia couple Lyndell and Cameron still together?
Accountant Lyndall has cystic fibrosis and believed at one point in her life that she wouldn't make it to the age of 30.
Thankfully with new medicines, she is able to live a relatively normal life and was eager to find someone who shared a positive outlook.
She was matched by the experts with Cameron, a carpenter from Darwin who didn't have any previous relationship experience.
It's been particularly difficult to find that special someone as his work takes him to Indigenous communities in the remote Northern Territory where shops can be hundreds of kilometres away.
Nevertheless, experts Mel Schilling, John Aiken and Alessandra Rampolla paired them up as they both had a similar outlook on life and were ready to commit.
And going by their wedding, it did seem as if they had got this one right with Cameron clearly smitten.
The pair bonded over their love of seafood and red Thai curry with their families also approving the match.
Lyndall's dad even commented how he had a "good gut feeling" about their marriage.
As UK fans are more than a month behind the reality show airing in Australia, plenty has happened since they tied the knot.
According to the Daily Mail, a source revealed that Lyndall and Cameron were no longer together.
In fact, there have been some explosive drama as it comes out that she had started seeing another groom on the show.
Apparently, she was getting to know co-star Josh White who had been married to bride Melissa.
Don't miss…
Coronation Street exit as Stephen Reid leaves Carla Connor for dead [THEORY]
William and Kate savaged by James Corden as he mocks waxwork of royals [ROYAL]
Harrison and Bronte's MAFS wedding in chaos over 'other woman' claims [CAST]
The source explained: "Josh and Lyndall were secretly hooking up for weeks.
"Things started when he told her he really liked her and felt like kissing her, and she said, 'Well, go on then'."
As of writing this article, there has been no update regarding whether or not Lyndall and Josh are still together.
Either way, it doesn't sound like the once-smitten newlyweds are going to get their happily ever after all.
It isn't clear what the MAFS Australia stars are getting up to now following filming.
As the show is in the middle of airing both Down Under and in the UK, it will probably be quite some time before they openly talk about their lives in the present day.
So for now, fans are just going to have to watch the drama unfold each night.
MAFS Australia continues Monday to Thursday at 7.30pm on E4.
Source: Read Full Article