Matthew McConaughey is known for his versatility as an actor. After spending much of his early career starring in romantic comedies, he transitioned into more varied roles, starring in films such as Dallas Buyers Club and Interstellar. 
One of his most unique and often-overlooked performances is his role as Dallas in Steven Soderberg's 2012 film Magic Mike. In the movie, McConaughey plays a male strip club owner with grand aspirations.
McConaughey did extensive research for the role, visiting numerous male strip clubs with his co-star Channing Tatum. According to McConaughey, he ended up using much of what he observed during his visits to develop his character.
Matthew McConaughey vividly remembers visiting a male strip club with Channing Tatum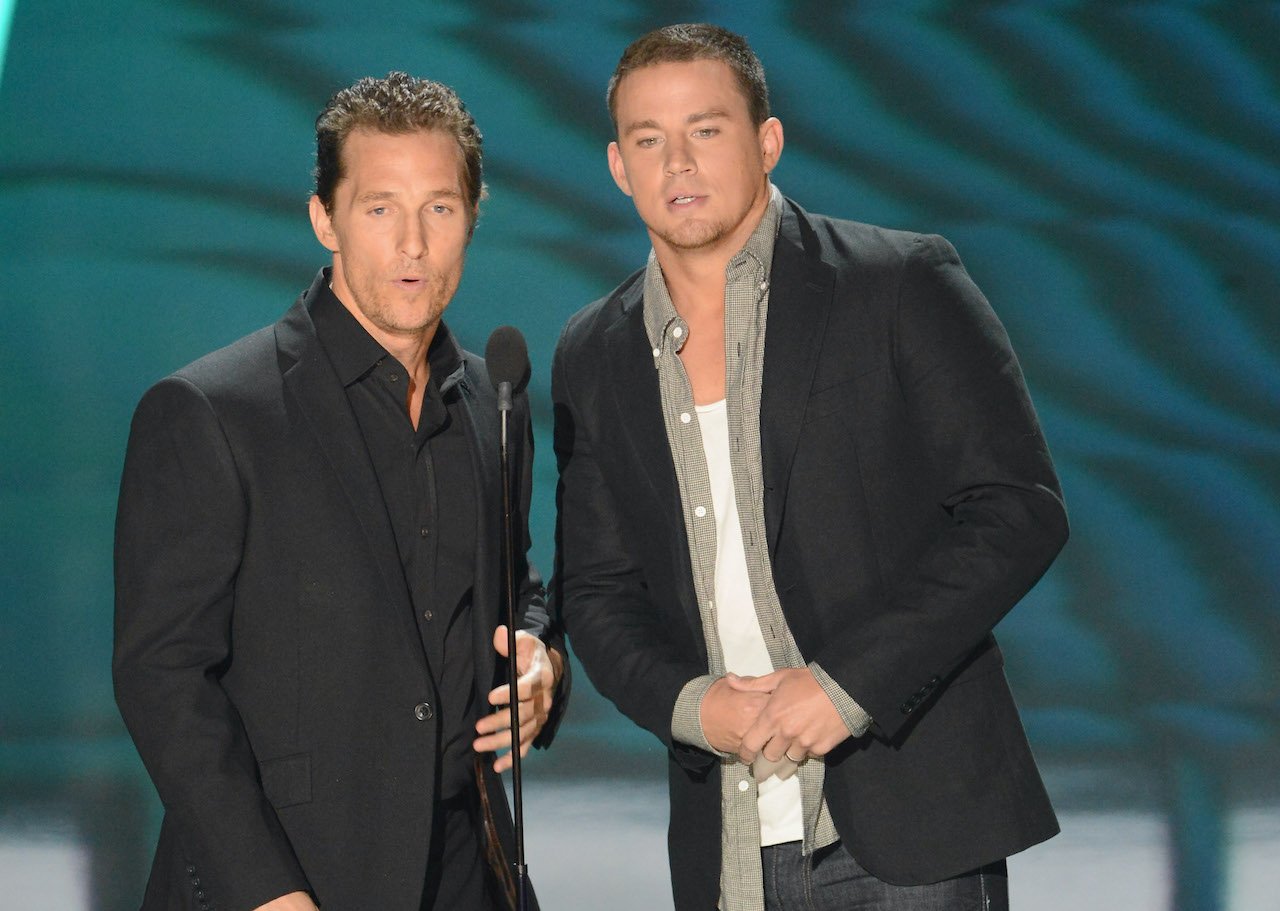 McConaughey recalled everything he observed during a strip club visit with Tatum during an interview with Graham Bensinger.
"One, I see how carny this world is for Magic Mike," McConaughey said. "I'm like, 'Oh.' Two, I noticed that as Channing and I get noticed, these men coming up and talking to us are like, lawyers and bankers and accountants. And they're very formal. And you look at 'em … Some of 'em even kind of nerdy. And 30 minutes later they're on stage, they're the dancers. … The nerdy guy that wasn't even dressed cool or nothing is now that guy up there working. … There was so little precious about it."
Matthew McConaughey found inspiration for his character after visiting the strip club
While at the club, McConaughey also took note of its operations, putting himself in the club owner's shoes. Since he would be playing a strip club owner in the movie, he paid close attention to the way things ran.
"Then I noticed that night that in the role I was playing, Dallas, who is the owner of the club, I'm going, 'You know what, if I ran this joint, I would have someone at the door marking what kind of car every woman pulled up in,'" McConaughey recalled.
McConaughey instantly started getting ideas, and actually ended up using several of them for his character.
"I want to know if they're pulling up in a Mercedes, or a Subaru," McConaughey said. "The reason Dallas wants to know where the lady that pulled up in the Mercedes is is because I want my best man, my best dancer—who's the Channing character—to zero in on her. Zero in on her because where we make the big bucks is the solo dances later. And you get her back there, that's when we're getting those benji franklins out."
Matthew McConaughey began thinking as if he owned a strip club
Above anything else, McConaughey kept looking for ways that the strip club could be more profitable.
"So I'm making marks … that night … I'm thinking that's what I would do if I ran this. … This could be organized to make more money," McConaughey said. "Find our marks, and that starts with what car they pulled up in on the street."
Magic Mike went on to become a massive success, grossing over $167 million at the box office, according to Box Office Mojo.
Source: Read Full Article