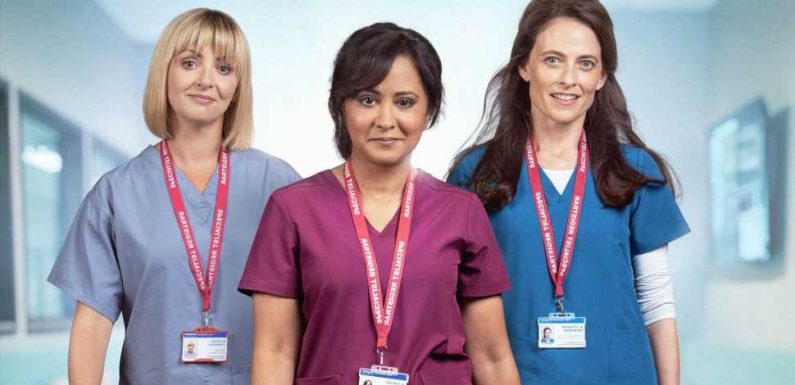 FANS of brand new ITV drama Maternal were left feeling underwhelmed as the programme made its debut on the channel.
The brand new medical drama on ITV focuses on three women who work in the medical sector post-pandemic.
In the drama, the three doctors have returned to work on the frontline after the pandemic hit having been on maternity leave.
They are left dealing with the intense pressures of their incredibly busy NHS life as well as the everyday goings-on at home.
However the new drama has not gone down well with fans who have let rip into the programme and have even advised prospective viewers not to 'bother'.
Taking to Twitter one fan slammed the show and ITV's decision to air a new medical drama after axing The Good Karma Hospital, saying: "If @ITV wanted a good medical drama instead of #Maternal they should have stuck with the wonderful #goodkarmahospital really."
Read More on Dramas
Happy Valley fans have a game-changing theory about Tommy Lee Royce and Neil
Silent Witness fans rip into 'worst episode EVER' and say it 'isn't what it was'
Another seethed: "Everything wrong with this show.
"Tedious, not gritty, so many doctors on the ward, characters not believable, was looking forward to it but I'm done….oh and the consultant in the pinstripe suit, all stereotypes It's not #bodies or #thisisgoingtohurt #Maternal."
A third simply fumed: "Don't bother. V boring."
As a fourth called out the characters on the show, saying: "So all the staff at this hospital are rubbish except the main three?"
Most read in Drama
Silent Witness fans rip into 'worst episode EVER' and say it 'isn't what it was'
The Rig fans have same complaint as they're distracted during show's premiere
Vera's Brenda Blethyn speaks out on when she'll leave as season 11 finally resumes
Call The Midwife fans break down in tears over 'disgusting' domestic violence scenes
While a fifth called out the 'disappointing' show and insisted it had simply borrowed existing elements from other established dramas.
They said: "Oh my #maternal is a big disappointment. 5cc of Casualty, 20 of Cardiac Arrest & the remainder of Critical. Nice that the team has nicked the best bits from the others, but it'd be better just to watch the originals."

Source: Read Full Article