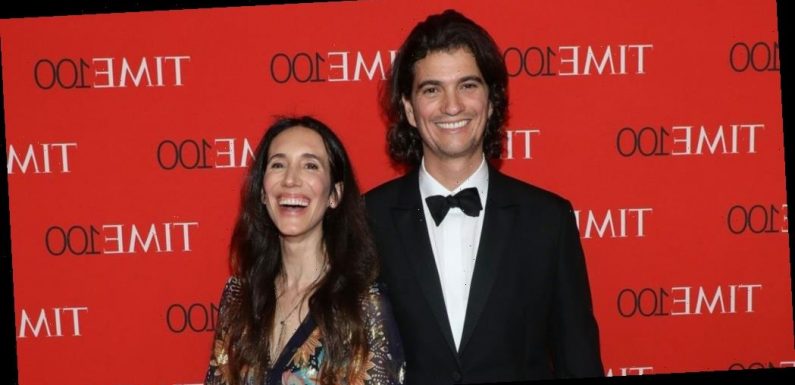 Rebekah Paltrow Neumann may not command the spotlight as much as her husband, WeWork cofounder Adam Neumann, does, but make no mistake: Her story is equally intriguing and, dare we say, even more odd. She makes a brief appearance in Hulu's new documentary WeWork: Or the Making and Breaking of a $47 Billion Unicorn, but even those few minutes left several, unignorable details dangling. She's Gwyneth Paltrow's cousin? She starred in a movie with Rosario Dawson? She founded an elementary school with $40,000 tuition? We simply needed to know more about this very intriguing and very out-of-touch woman.
As you might suspect, the now-43-year-old had an affluent childhood. According to Bustle, even though her life of privilege included expensive New York City private high schools, vacation homes, and a circle of wealthy, ambitious friends at Cornell, she still was considered to be sweet rather than snobby by those (other very rich people) who knew her. While at Cornell, she majored in Buddhism and business, which led her to a post-grad job at an investment bank that she quit within literally five minutes. Okay, fine, within a few weeks.
Between hating her job and getting the news that her boyfriend "ran off" with her friend, she needed some spiritual guidance. So she did what we'd all do: booked a flight to India and meditated in the presence of the Dalai Lama. (She also attended his birthday party, reports Fast Times, because of course she did.) When she returned from India, there was a gap of about six years when even her friends weren't sure what she was up to. Part of that time was spent taking acting classes in L.A., attempting to follow in the footsteps of her already famous cousin Gwyneth. She also studied at the Kabbalah Centre, a spiritual school of Jewish mysticism attended by celebs from Madonna to Paris Hilton and Britney Spears.
In 2007, she was introduced to her now-husband, Adam, by a mutual friend. Adam described their meeting 10 years later during a commencement speech:
"Within five minutes…she looked me straight in the eye and she said, 'You, my friend, are full of s***. Every single word that comes out of your mouth is fake.'"
"Aww," said no one in response to this story. But this would only be the beginning of Rebekah's spiritual advisement to her partner. Shortly after they met, she helped Adam quit cigarettes, soda, and most meat. She also introduced him to kabbalah and encouraged him to focus on wellness (would she really be a Paltrow if she didn't?) rather than making money. The couple wed in 2009 and now have five children together.
Since they met prior to WeWork's launch, Rebekah was around during the early days of the company, mainly helping out in unofficial capacities. As Hulu's documentary explains, while she wasn't considered a cofounder at the time, she eventually came to be viewed as one in a bit of revisionist history and an attempt to sideline other cofounder Miguel McKelvey. Those familiar with her role said she added a "constant dose of spiritualism" to the organization, bringing in spiritual advisers and generally serving as her husband's personal guru. She drew criticism for this in 2018, when she told a crowd at a WeWork event that "a big part of being a woman is to help men manifest their calling in life." To that we say, please leave women out of this narrative!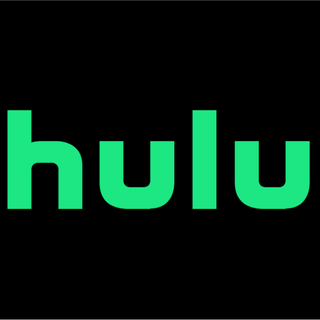 During WeWork's meteoric rise, Rebekah's influence expanded and she even spearheaded her own initiative called WeGrow. As Business Insider explains, she had grand plans for this division, which would start as an elementary school in New York and ultimately broaden into a worldwide educational model. With a tuition cost ranging from $22,000 to $42,000 per student, we can't see a single reason why her pilot program ultimately failed and wasn't immediately adopted by educators everywhere. In interviews featured in Hulu's documentary, she explains that WeGrow, and WeWork as a whole, would be able to "elevate the world's consciousness," "unleash every human's superpowers," and "expand happiness." It was that type of hyperbolic thinking that ultimately led to the downfall of the entire company.
It would almost be impressive how quickly Adam and Rebekah ran WeWork into the ground, coming from a $47 billion valuation, if it weren't for all the suffering they caused their employees throughout the process. Don't worry, though, the couple stepped down from the company in 2019 with a $1.7 billion payout to themselves (and none for Gretchen Wieners, bye). For more details on the decline of WeWork and Rebekah's role in this explosive story, we recommend watching the Hulu documentary in its entirety.
Want more backstory on all your favorite docs? Yeah. We know you do. You can find all of our movie coverage here.
Source: Read Full Article