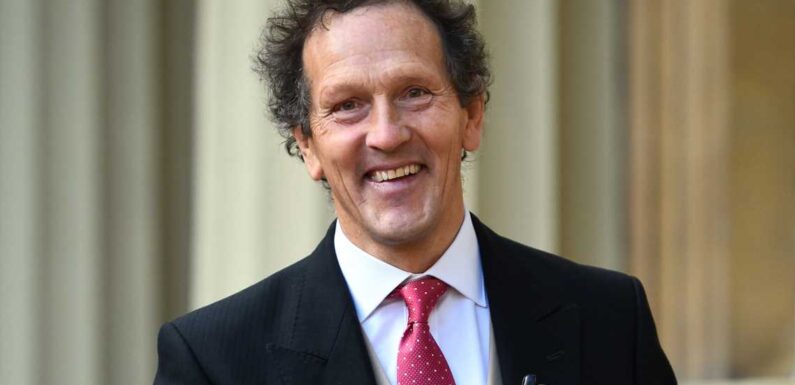 MONTY Don has opened up on the heartbreaking accident that led to his co-star's exit from Gardeners' World.
The TV favourite is often accompanied by a variety of his pets whilst appearing on the show.
However, for one of his pet pooches, a freak accident in lockdown has led to them no longer appearing on television alongside Monty.
The star's Yorkshire Terrier, Patti, was a regular face who used to follow Monty all around the garden as he got to work on the BBC show.
Patti has not been seen on screens for almost three years and it led to one fan asking Monty if the pooch had sadly fallen ill.
Rushing to correct them, he told how an accident in lockdown led to Patti retreating from camera life.
More on Monty Don
Gardeners' World's Monty Don leaves fans terrified as he grapples with snake
Monty Don reveals four gardening jobs to get done in June for 'maximum' growth
Replying to the fan online, he penned: "Because she hates the tripods because one fell on her during lockdown.
"That is why you always see me holding her. When the cameras are not here she is out with me all the time."
Monty has had an influx of dogs over the years following the sad passing of his Golden Retriever, Nigel.
he recently teased his Instagram followers that another of his pooches, Ned, would be making his world debut on an episode of Gardeners' World.
Most read in TV
Brookside legend looks unrecognisable as she joins Corrie as a heroin addict
ITV 'refusing to pay for Phil Schofield's ex lover's private therapy' amid scandal
Star-studded BBC comedy axed after three seasons
The Chase's Mark Labbett 'heartbroken' as he says goodbye to girlfriend
It sent his fans into a frenzy as one said: ''He's gonna be the star of the show!!"
Another added: "Can't wait they are great company in the garden as long as they don't do too much digging!"
As a third gushed: "So beautiful love that you love your dogs as much as gardening."

Source: Read Full Article