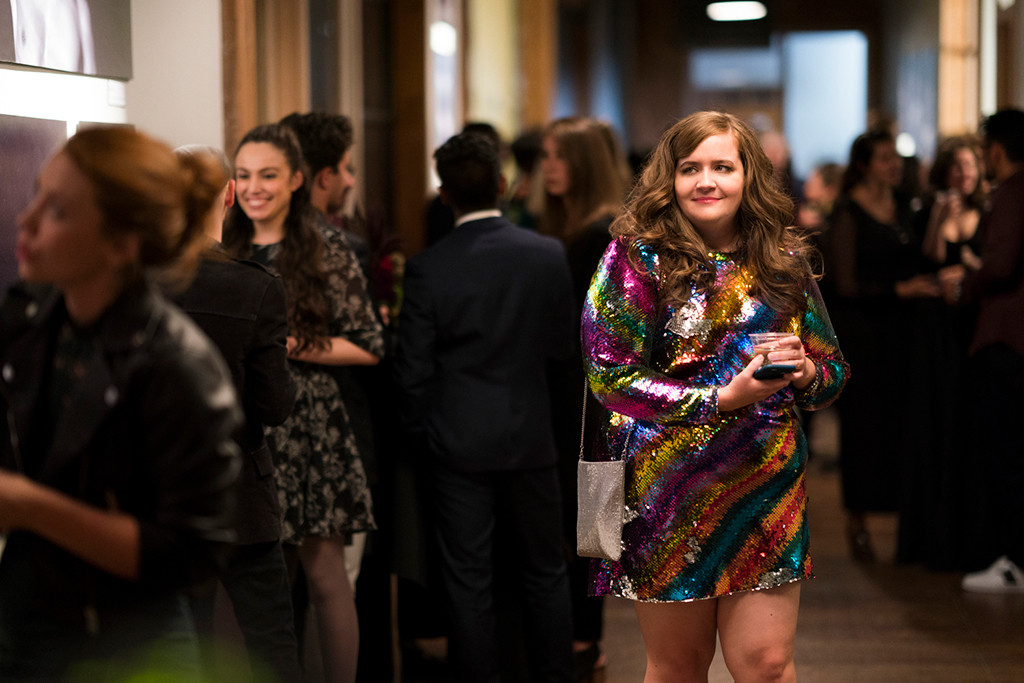 Hulu
If you fell in love with Aidy Bryant's outfits on Shrill and have found you need them in your life and closet, you're out of luck.
As costume designer Amanda Needham revealed in an interview with Vulture earlier this week, almost all of Annie's stunning outfits had to be made from scratch, or altered from off-the-rack, because they couldn't find cute plus-size clothes.
"Once you get to a certain size, people sort of want you to disappear," Needham told the site. "What about the people who aren't ashamed of showing their bodies, who want it to be more tailored and appealing stylistically?"
The fact that almost none of Annie's clothes are readily available is pretty upsetting, first because in 2019 it seems insane that cute clothes aren't available for all sizes, and second because we want that sequin party dress, which was a custom build.
"We knew we wanted it to be a standout moment and we weren't seeing anything off-the-rack that was really doing it for us," Needham said.
Another custom build was the gorgeous red dress with the big bow at the neck, which was likely shoplifted and given to Annie's roommate Fran as payment for a haircut. It just so happened to fit Annie perfectly because it was actually made for her, designed to "highlight her confidence."
As the season goes on, Annie's clothes change as she grows more confident with herself, and it's often hard to feel confident in what Annie herself describes as "either a Walmart sack" or "some cutesy s–t covered in Eiffel Tower postage stamps."
Annie is also seen in her underwear multiple times, and Needham turned to Rihanna's Savage X Fenty to make sure it was actually cute, and not "thick pads."
"It was really amazing to see bras and underwear in that size that weren't just ugly," Needham said. "Once you get to a certain size, the options become pretty dismal."
Bryant, however, knew those underwear scenes, which often came along with sex scenes, were important.
"I felt an intense responsibility to fat women and girls, and women and girls just in general," she told E! News. "I think this will mean something to people if I can do this with integrity."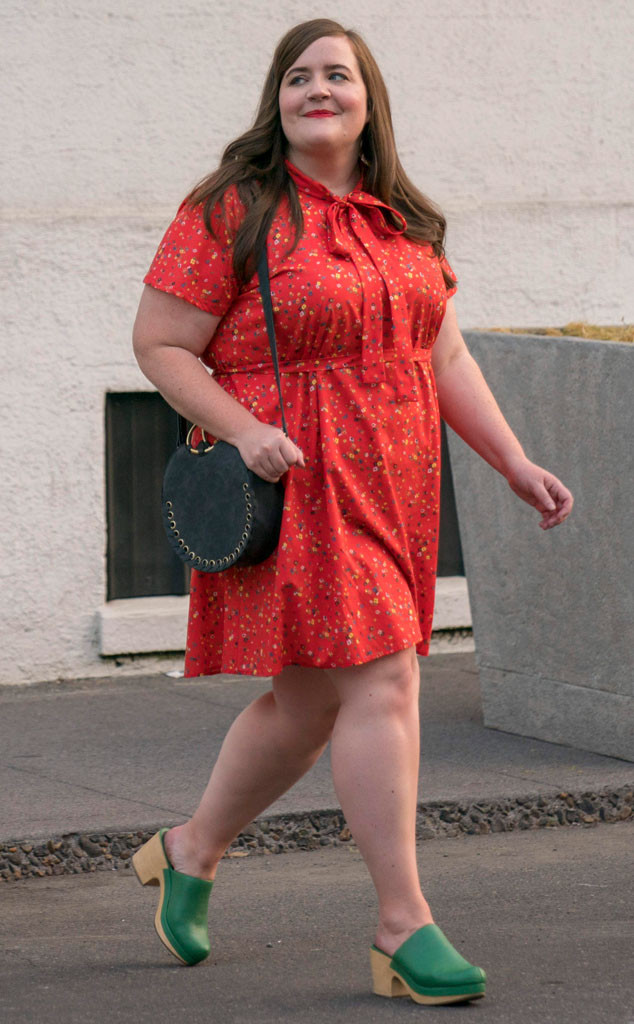 Hulu
This isn't the first time Bryant herself has dealt with this problem, as she's spoken out about wardrobe issues on SNL before, when she had to wear her own clothes during a photoshoot with Kate McKinnon and Cecily Strong because the magazine had nothing that fit her.
"It was just humiliating," she told The Cut in a 2017 profile. "The other girls had racks of clothes to choose from and were wearing these thousand-dollar dresses, and I had two sacks or like one matronly mother-of-the-bride dress. Those were the first times where I was like, something is different here and this isn't fair. This is a f—ked up situation, and it's purely because of my body. Not because I'm less funny—it's my body. It's the only reason I'm treated differently right now. And it lit a f—king fire in me."
Source: Read Full Article