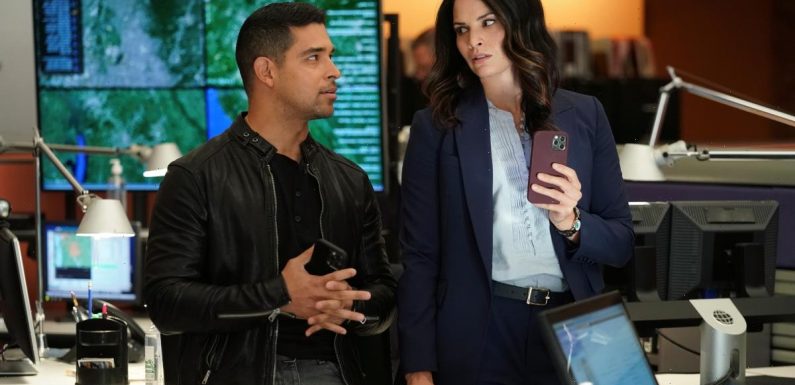 ARTICLE HIGHLIGHTS
NCIS and NCIS: Hawai'i recently announced that a crossover episode is in the works.
After the big reveal, CBS announced that production had been halted due to COVID concerns.
What does the shutdown mean for the crossover?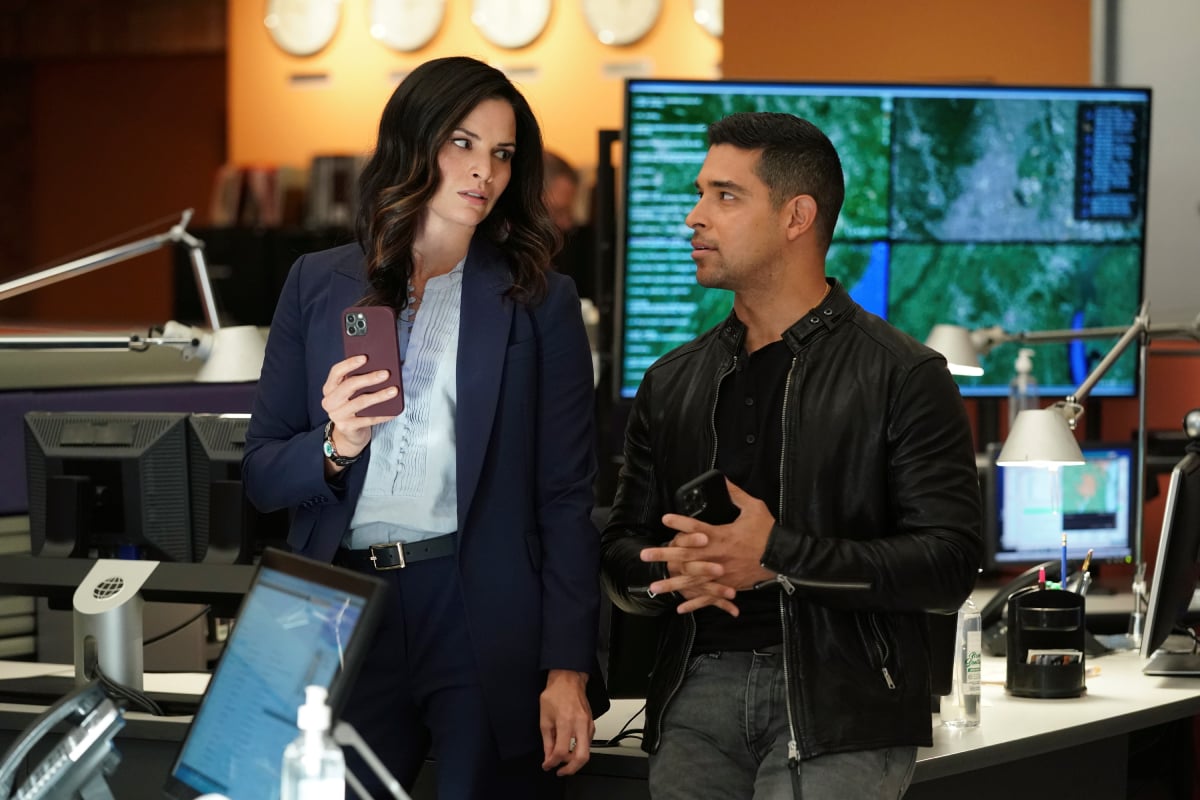 NCIS has just returned from its holiday break for the second half of season 19 on CBS. But production was recently halted due to someone on set reportedly testing positive for COVID-19. What does this production pause mean for the upcoming crossover with NCIS: Hawai'i?
'NCIS' and 'NCIS: Hawai'i' announce upcoming crossover episode
When NCIS and NCIS: Hawai'i returned to CBS after their winter break, the stars of both shows announced on social media that a crossover event was coming soon. NCIS stars Wilmer Valderrama (Nick Torres) and Katrina Law (Jessica Knight) revealed that they would both be heading to Hawaii to shoot the special episode.
"It's going to be good being back on the island solving crimes," Law — who played Quinn Liu on Hawaii Five-0 — told the camera.
Vanessa Lachey (Jane Tennant) revealed that the special crossover event is scheduled to air on CBS at the end of March.
Crossovers are common in the 'NCIS' universe
Crossovers happen so often in the NCIS universe that fans have come to expect them. The franchise tends to launch spinoffs via backdoor pilots. And the stars of the universe show up in each other's series from time to time.
In the past, Michael Weatherly (Tony DiNozzo), Pauley Perrette (Abby Sciuto), and Rocky Carroll (Leon Vance) have guest-starred on both NCIS: Los Angeles and NCIS: New Orleans.
There were also two different two-part crossovers between NCIS and New Orleans before NOLA was canceled. The crossovers have even gone back to the NCIS parent series JAG. In both 2019 and 2020, David James Elliott and Catherine Bell reprised their roles on Los Angeles.
However, Hawai'i did things differently. It was the first series in the franchise to launch without a backdoor pilot.  So the upcoming crossover will be the new spinoff's first chance to connect with the flagship series.
CBS puts a number of shows on hold due to COVID concerns
According to Deadline, production for NCIS season 19 was recently put on hold after a cast member tested positive for COVID. The delay was caused after someone from "Zone A" had a positive test. Zone A reportedly includes the regular cast and crew members who work with them regularly.
NCIS wasn't the only CBS show that was paused due to COVID concerns. All of the FBI dramas — FBI, FBI: Most Wanted, and FBI: International — stopped production for a day so they could conduct contact tracing and assess the situation.
"It's a mess, people keep getting Covid," a production source shared.
NCIS: Los Angeles is also on hold until February. However, this was done simply out of precaution since they already had enough episodes completed and could afford to take the production break.
What does the delay mean for the crossover?
Luckily, the upcoming crossover appears to be happening as planned despite the production shutdown. Some sources say that NCIS could stay dark for a couple of weeks, but filming for the crossover episode is still expected to begin the week of January 10.
However, the rapid rate of COVID infections could put plans in flux. The Omicron variant is running amok throughout California despite all of the safety protocols and restrictions. And it's causing delays throughout Hollywood. It could end up affecting broadcast schedules if the production delays continue.
The 'NCIS' crossover with 'NCIS: Hawai'i' is scheduled to air in March
As of now, the special NCIS and NCIS: Hawai'i crossover event is scheduled to air Monday, March 28. However, that date is subject to change if the production delays continue longer than expected.
Other studios, like Disney and Amazon, have pushed off their production schedules until mid-January. And the Recording Academy has put the Grammy Awards on hold indefinitely because of concerns about the virus. Even the Sundance Film Festival has gone virtual for a second straight year.
Still, fans should remain hopeful about the crossover. It might end up airing later than expected, but it will happen.
NCIS and NCIS: Hawai'i air Monday nights on CBS.
Source: Read Full Article