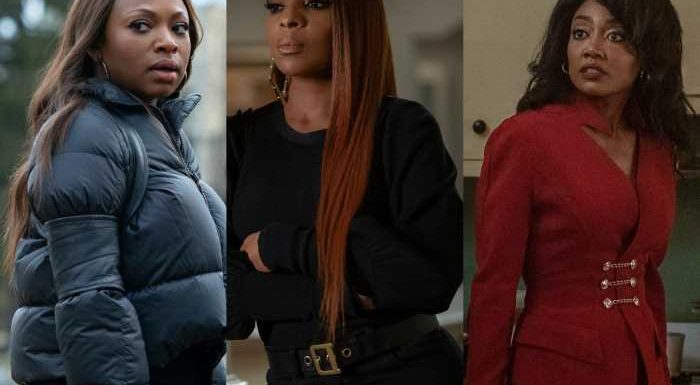 Rewind back to July when Power Book III: Raising Kanan first arrived and note that each episode has been tension-filled. The season 1 finale kept up the intensity, with Kanan questioning his choices, Juke feeling resentful, and Raq aiming for the top.
As the matriarch and head of their family operation, Raq Thomas (Patina Miller) has shown grit, caution, cold-bloodedness, and a little bit of vulnerability. Compared to the other moms in the Power universe, how does she stack up? Some fans ranked Raquel, Monet Tejada, and Tasha St. Patrick in a contest of who's the most ruthless and business savvy. Guess who's number 1.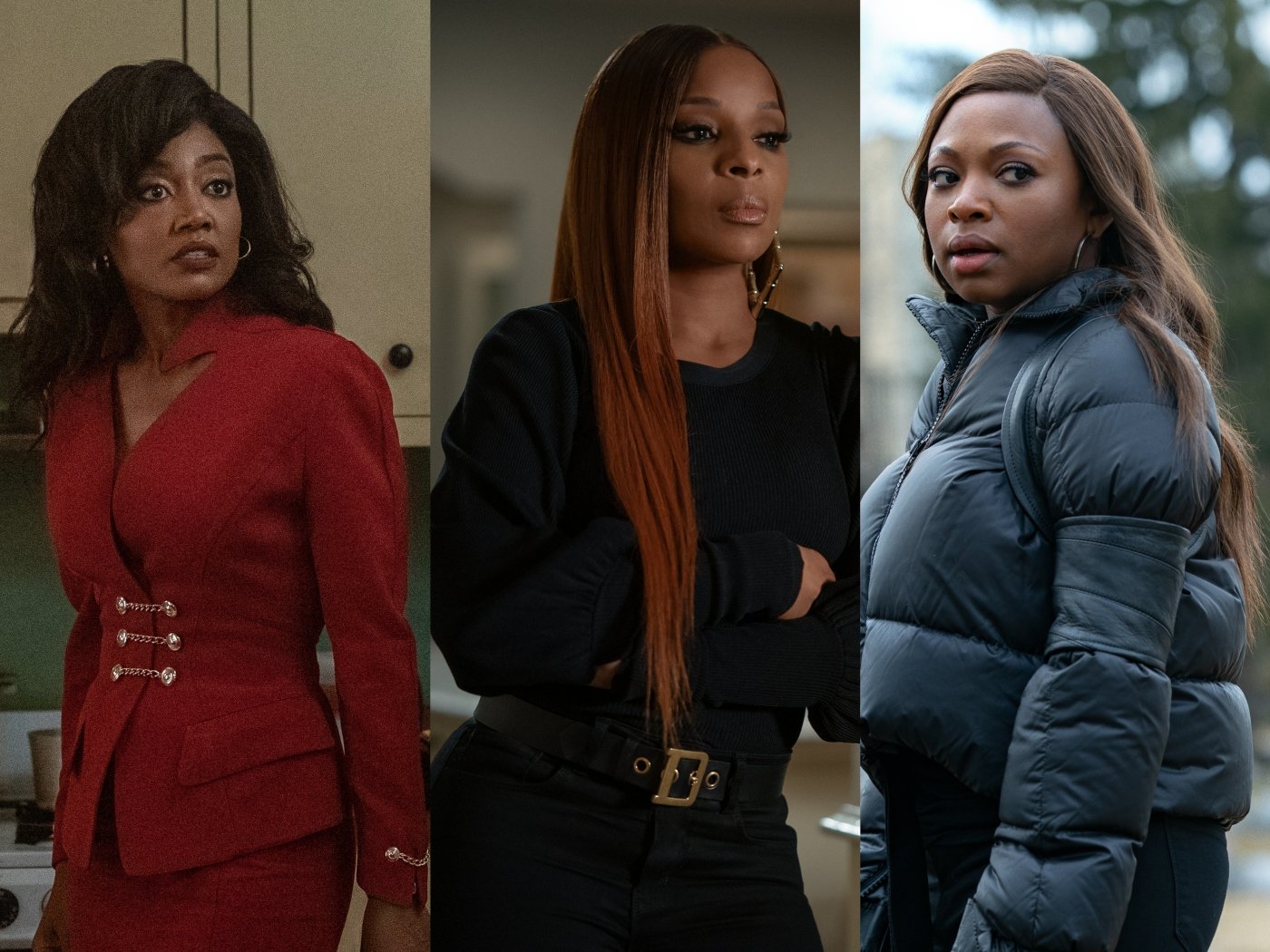 [Spoiler Alert: This article contains spoilers for Power Book III: Raising Kanan Season 1 finale]
1. Raq Thomas
An overwhelming majority of fans have appointed Raq as the most gangster of the Power mothers. That doesn't mean she's making the right decisions. She supervises her brothers, goes toe-to-toe with rival Unique, and thinks steps ahead of those who threaten her throne. And she proved she can be ice cold.
Like Tasha, she taught her son the drug game. But Raq knows how to maneuver in the streets and in what's considered to be a man's world. She doesn't like to be underestimated as she makes decisions on her own. Raq kills, orders hits, and likes to watch the destruction while perched from above. She has no problem manipulating Kanan to kill his own cop father. And she doesn't listen to those who challenge her. Poor Lou-Lou.
A few Twitter and Reddit users are calling her a mastermind. One person wrote, "She has been killing it all season as the lead. It's going to be hard looking at Monet 'running sh*t' after this." Another described her as "the grimiest."
2. Monet Tejada
The Tejada family gave Tariq a lifeline as his supplier in Power Book 2, and their operation is currently in Monet's hands. But she inherited it from her incarcerated husband, Lorenzo. While some think Monet has a leg up on Raq because her children know the game, many don't believe she's handling business with the same level of mastery as Raq.
However, she does have Tasha beat. With a street team in place and a determination to keep her entire family chained to the game, Monet comes in at number 2 when it comes to being ruthless. Not all of her decisions pan out — some are unwise — but she's not afraid to pull the trigger or bark orders. But just like Raq, Monet won't let her kids back out of the family business if and when they want to. They're stuck and their own dreams aren't priorities.
However, most fans still rank her under Raq. One wrote, "Raq in this episode was truly showing her savage side and Monet ain't even close to holding a candle to her."
3. Tasha St. Patrick in 'Power' and 'Book 2'
Fans thought Tasha was a terrible mother based on how she taught Tariq how to sell drugs and clean up after a homicide. But is she the worst? She has things in common with the other Power mamas, though she never came close to helming her own drug empire in the way that Raq did. She did it to get by.
Tasha is guilty of money laundering, drug dealing, murder, and accessory to murder, but the one thing she wouldn't do is set up her son to do a hit. She planned to kill Ghost herself and was upset that Tariq did it. And then she took the rap for his death. Would Raq do the same? Tasha has done some dirty things, but her kids comes first. At this point, many fans are comparing Raq to Ghost himself.
Season 2 of Raising Kanan is currently filming, and Power Book II: Ghost drops in November. These mothers may become more cut-throat as they get deeper into the game, but for now, Raq is the most relentless.
Source: Read Full Article