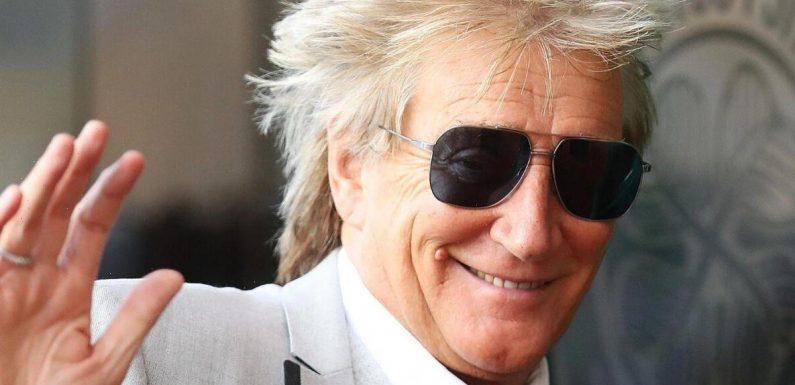 Sir Rod Stewart tells Tories to stand aside in Sky interview
We use your sign-up to provide content in ways you've consented to and to improve our understanding of you. This may include adverts from us and 3rd parties based on our understanding. You can unsubscribe at any time. More info
The singing legend called into the live phone-in offering to donate money for medical scans after hearing stories from members of the public and their experiences with the NHS. He came out in support of the nurses who have taken "strike" action and claimed the NHS needed to be "rebuilt".
Rod told Sky News: "I have been watching the programme all day and yesterday I went for my yearly scan, which is private obviously.
"I was 20 minutes late and I phoned in and said 'I'm terribly sorry, I will be there', I got in there and said 'I am so sorry I am late.'
"And they said 'Don't worry at all we have only got a couple of customers today.' I won't tell you where it was.
"But my point being, this is ridiculous. It seems ridiculous that my clinic was empty and there are people dying because they can't get scans."
Sir Rod admitted that he would like to donate enough money to pay for "10 or 20 scans" for people who are in desperate need.
He said: "Now listen, I don't need the publicity, I just want to do some good things and I think this is a good thing."
Sky News presenter Sarah-Jane Mee exclaimed: "Sir Rod Stewart this is such a generous thing to do, thank you for calling us and somehow we will work it out.
"That is such a great offer and I am sure, you know, that kind of generosity is literally a lifeline."
Rod went on: "I personally have been a Tory for a long time but I think this government should stand down now and give the Labour Party a go, this is heartbreaking.
"In all my years in this country, I've never seen it so bad… this is a bad time for us in Great Britain, it really is.
"Change the bl**dy government. If other people follow me I would love that."
His call to Sky News came after hearing one story from a listener about how they had been on the waiting list for an appointment for three years.
She explained: "I'm losing the will to live. I don't know what to do, and what worries me is that the situation for me and others could get worse."
Many listeners were in support of Rod's statement, with Ann Marie Buscema writing on her Twitter: "He had me in tears, so powerful a statement. Well Done Sir Rod Stewart."
Grahame Dick exclaimed: "There you have it, straight from Rod Stewart's mouth!"
Justin Evans stated: "In other news: Rod Stewart, properly decent chap. Sings a bit, too."
DJ Punctum joked: "Hey, UK Government, it looks like Rod Stewart's just made a first-class fool out of you!"
Sharna Johnson commented: "What a guy! Rod Stewart, I'm even more in love."
@mjwhyte praised: "@SkyNews Well done Sir Rod Stewart!." (sic)
The Sarah-Jane Mee Show airs weekdays from 2pm on Sky News.
Source: Read Full Article