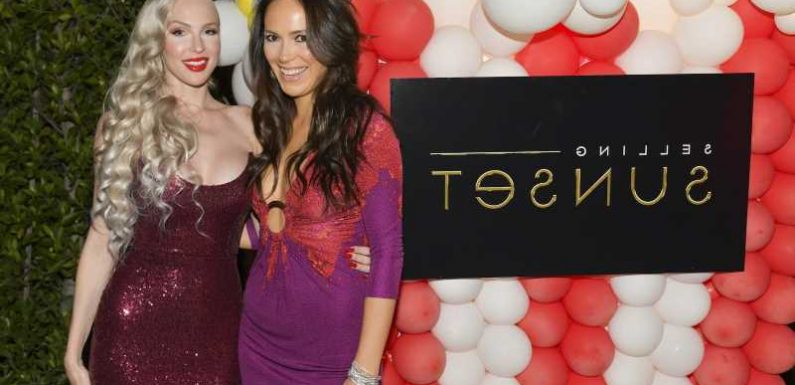 Davina Potratz said Christine Quinn from Selling Sunset has "shown her true colors" this season and is left speechless.
Quinn has seemingly managed to alienate everyone at the Oppenheim Group, not to mention the reality show. Potratz was somewhat of an ally to Quinn last season. But Selling Sunset Season 5 viewers are witnessing friendships and business relationships implode – something Potratz said Quinn did all on her own.
Davina 'cared' about Christine Quinn but she disrespected her broker's license
"I really do care – or cared – about Christine, but she's shown her true colors now," Potratz said on the Behind the Velvet Rope with David Yontef podcast. "And there's really nothing left for me to say. What she says, doesn't define me in any way, but it just says a lot more about who she is in my opinion."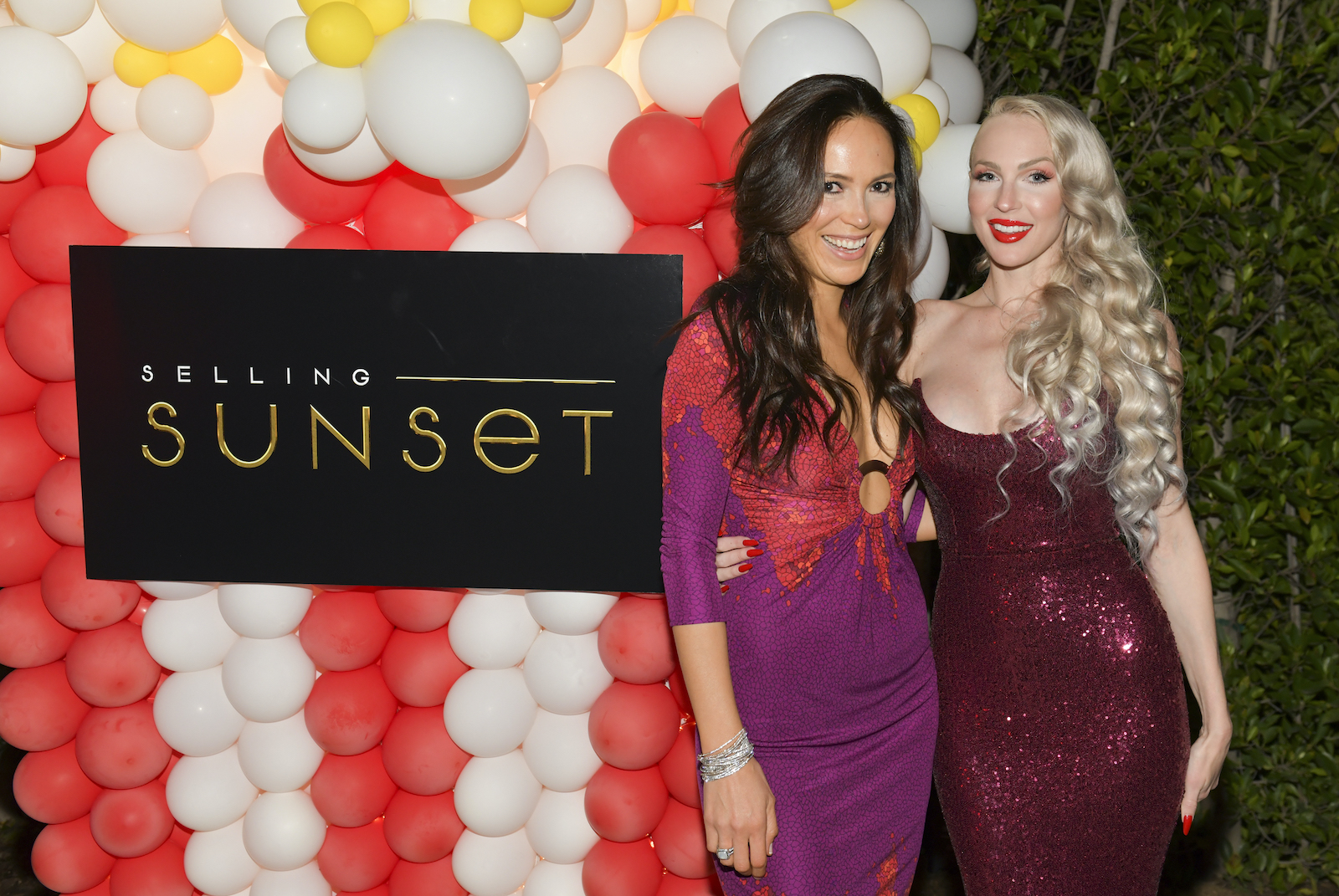 "Unfortunately for her, she's pretty much, ruptured every relationship she has at this brokerage," she continued. "So I didn't do anything to her. I defended her. And when I finally couldn't anymore, because all she did was speak negatively behind my back. So the most respectful thing I could do is not say anything. And she still kept going on and on. I mean, all she does is talk about me. I barely even mentioned her. So it's like, to me, why are you projecting how you feel inside? Are you jealous that I'm not hated? Like, I don't know how else to take it, to be honest."
Potratz added that Quinn disrespected her broker's license and made fun of her for following the rules. "And so then she makes fun of me on the show. I'm just like, this is like ridiculous. But again, it's, it says a lot more about her.
Selling Sunset's Davina Potratz is done with Christine Quinn
She believes that the drama Quinn brought for the past few seasons has only escalated. "I mean, yeah, you've gotten worse," she said addressing Quinn. "I feel like you've gotten more disrespectful and Mary called her out too and said, you need to stop being disrespectful and no one wants to hurt Christine. You know, we all love the funny, sweet Christine."
"But I feel like that person's almost gone and she's just so hurtful to everybody that what choice do I have?" she asked. "I mean, I'm just not going to be disrespected and anymore, and I've done everything I possibly can for you and it's not appreciated. And so good luck.
"All she wants to do is talk about how awful I am. I mean, honest to God," she added. "I feel like she's projecting how she feels inside onto me because she's mad I'm not hated. Like I'm not bending over backwards to be friends with people. I'm just being real. I truly believe that I know that in my heart. So I'm not worried about what she's saying. I'm like, you're nuts like I don't know.
Is Jason Oppenheim planning to part ways with Christine Quinn?
Potratz thinks Oppenheim may have run out of patience when it comes to Quinn. "So at some point, I mean, when that story came up between Emma and Christine, what is Jason supposed to do? He's got no choice, really," she said.
"So I don't know how things are going to play out here," she said. "Unless there's truly an explanation that makes sense to Jason, because it's actually his not only reputation but his liability on the line." 
Potratz put herself in Oppenheim's position. "So like a broker myself, I wouldn't want to take that risk. I understand how he feels. It's difficult. So he's put in the rock and a hard place. He's like, I don't know which way to go. So I really don't know how that's going to go, but I hope there is an explanation that makes sense to somebody. But as far as I know, there isn't."
RELATED: 'Selling Sunset': Emma Hernan Says Christine Quinn Had an 'Infatuation' With Making Peter Cornell a Storyline
Source: Read Full Article