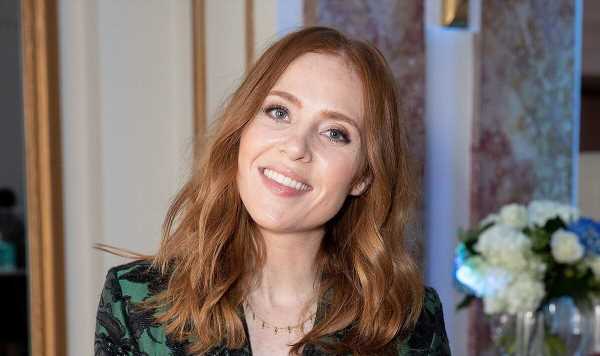 Angela Scanlon gives Strictly Come Dancing update
Angela Scanlon, who is taking part in this year's Strictly Come Dancing series, moved to London after being "sacked" from her role in Ireland.
The 39-year-old presented two series of Getaways before reportedly leaving the broadcaster to focus on other ventures.
Angela, from Meath, was replaced by Vogue Williams, Mairead Ronan and Tommy Bowe before the show was cancelled in 2019.
During an interview on Ireland AM, Angela claimed she was actually "sacked" from the RTÉ show.
She told host Tommy: "I was sacked by the way I should say.
READ MORE Strictly's Shirley Ballas leaves fans in disbelief after shedding the pounds[LATEST]
"It sounds like I packed my bags and headed for London," the star continued during the interview last year.
"I didn't have a job so I left. I was sacked from Getaways. I mean gently, it wasn't like I did anything particularly."
When asked why she was let go from the holiday programme, Angela admitted: "I don't know, I never got told. It was just not the right fit anymore."
However, Angela went on to host her very own Saturday night chat show on RTÉ called Ask Me Anything and filled in for Alex Jones on The One Show.
Don't miss…
Angela Scanlon admits she feels 'a little bit sick' after first day of Strictly[UPDATE]
Strictly's Bobby Brazier says 'I'm a fool and a sinner' as he talks religion[INSIGHT ]
Strictly's Shirley Ballas wows in ageless bikini pics in sun-soaked photoshoot[LATEST]
We use your sign-up to provide content in ways you've consented to and to improve our understanding of you. This may include adverts from us and 3rd parties based on our understanding. You can unsubscribe at any time. More info
The mother-of-two daughters also hosts Your Home Made Perfect for the BBC.
She's currently gearing up to take part in Strictly Come Dancing and waiting to find out who her professional partner will be.
Angela will be competing against the likes of Angela Rippon, Zara McDermott, Les Dennis and Ellie Leach for the Glitterball Trophy.
However, Angela might break tradition and turn down using fake tan during her time in the competition.
Angela recently asked her Instagram followers whether they thought she should show off her "milk stems" or have "tanned trotters".
She shared: "Now that it's out there I can't wait to get going, someone please pass me the plasters. Oh and for those asking I'm an SPF 50 all day everyday kind of girl, jury is out on the #Strictly tan… Thoughts below."
Strictly Come Dancing returns to BBC One next month for its all new-series.
Source: Read Full Article