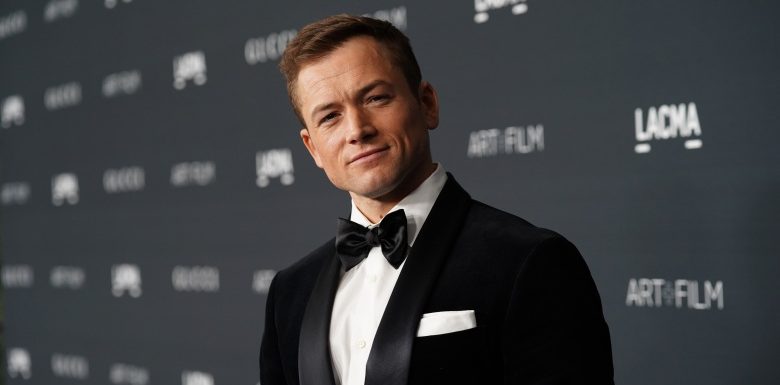 Taron Egerton doesn't think he fits in the James Bond mold.
The "Tetris" actor reacted to the rumors that he's in the running to be the next 007 in the famed franchise following Daniel Craig's final appearance.
"I don't think I'm the right choice for it," the "Rocketman" star Edgerton told The Telegraph. "You have to be consistently statuesque to be that guy. And that's something that I am still striving for. I've always struggled with my weight."
Edgerton added that playing Bond "is a bit like being a brand ambassador as well as being an actor. And that could be really fun in microcosm, but I'm sure I read that [producer] Barbara Broccoli said that it's a 15-year commitment."
The "Blackbird" star continued, "It's sort of irrelevant how I feel about it, anyway, because I can tell you there have been zero phone calls."
Producer Broccoli previously shared in June 2022 that the next Bond film was at least two years away. "It's a reinvention of Bond," she said. "We're reinventing who he is and that takes time."
Broccoli noted that anointing the next Bond is a "big decision" for the direction of the franchise, now owned by Amazon since the conglomerate purchased MGM. "It's not just casting a role. It's about a whole rethink about where we're going," Broccoli said, as reports speculated Regé-Jean Page, Idris Elba, Tom Hardy, Henry Cavill, and Jacob Elordi were on the shortlist for the role. Elba later shot down rumors he was in the running.
Longtime Bond producer Michael G. Wilson revealed that the new Bond is "already a veteran" and has to be a "30-something"-year-old actor. Wilson also shared that every Bond has to audition using a scene from "From Russia With Love," the 1963 installment starring Sean Connery. The sequence includes Connery's Bond confronting Soviet military member Tatiana Romanova (Daniela Bianchi) when she is in his bed, wearing only a choker necklace.
"We always use the same scene, and that's the one in 'From Russia With Love' where Bond comes back to his room after the assassination, and he starts taking off his shirt, goes into the room to bathe. Then he hears something, takes his gun, goes in and the girl's in the bed," Wilson said. "That was the test we use. Anyone who can bring that scene off is right for Bond. It's tough to do."
Source: Read Full Article