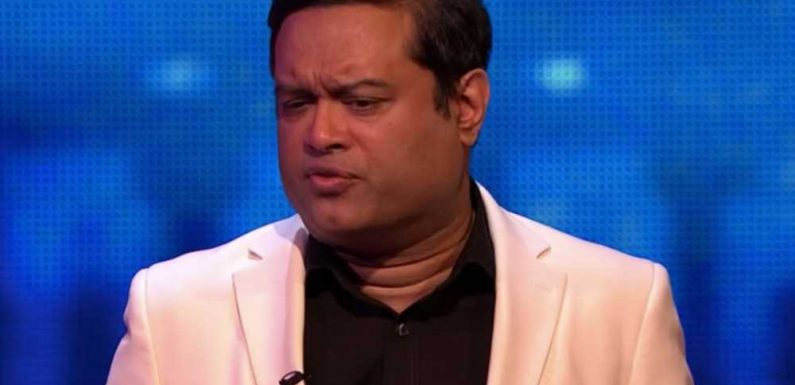 THE Chase star Paul Sinha has received an outpouring of goodwill on social media from his followers as he spoke about his health issues.
During the airing of yesterday's episode of The Chase on ITV1, Paul, 52, issued an apology to fans, claiming the medication he was on has side effects.
In 2019 the quiz guru and comedian was diagnosed with Parkinsons, two years after he experienced the symptom of a "sudden-onset, frozen right shoulder".
Parkinsons is a condition where parts of the brain become progressively damaged over many years, symptoms include involuntary shaking of parts of the body, slow movement and stiff and inflexible muscles.
In the episode that was shown last night, Paul starred as The Chaser, and he spoke with contestants, exchanging digs in his usual manner.
But just a few minutes into the gameshow, Paul reached out to his fans on Twitter to apologise.
Read More on The Chase
Furious The Chase fans threaten Ofcom complaints after 'insensitive' question
The Chase contestant leaves Jenny Ryan grimacing with very rude reaction
He wrote: "A lot of these episodes where when my Parkinsons meds were making me very chatty. I can only apologise. #TheChase"
His following were incredibly supportive, reassuring him. One said: "No need to apologise Paul! I enjoy the facts. Keep em' coming."
Another continued with: "Always interesting no need to apologise." One added: "You are great Paul! I love chatty you!"
He was heralded as an "inspiration", one said: "Why you apologising you are giving a lot of people suffering with Parkinsons hope and inspiration." And the praise continued, "I watched it last night and thought how well you looked."
Most read in TV
Last picture of Paul O'Grady sees star at bar with fans days before death
Paul O'Grady's heartbreaking final post days before he died
Lily Savage & BBC star Paul O'Grady dies 'unexpectedly but peacefully' aged 67
This Morning's Trinny splits with Charles Saatchi – as pals reveal why
Paul who is also know as The Sinnerman on The Chase, previously said his diagnosis made him want to live life to the fullest.
He said: "For me now, it's more in a broader sense enjoying life, embracing life and enjoying the company of great people."
The Chase airs weekdays from 6pm on ITV1
Source: Read Full Article