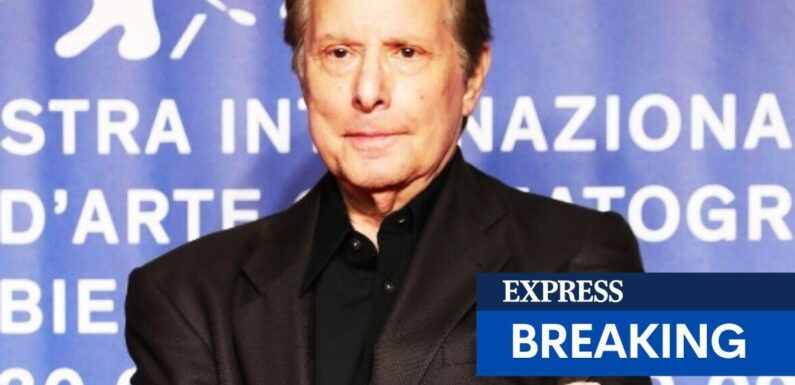 William Friedkin, legendary director of The Exorcist, The French Connection and more, has died at the age of 87.
He died on Monday in Los Angeles, which has been confirmed by Chapman University dean Stephen Galloway via Variety.
Galloway is a close friend of Friedkin's surviving wife Sherry Lansing, 79.
Friedkin unfortunately passed away before his next project, The Caine Mutiny Court-Martial, was scheduled to premiere next month.
READ MORE Oppenheimer director's response after BBC presenter walked out of film
The famed director rose to prominence in the 1970s as part of the new wave of Hollywood filmmakers who brought daring and challenging projects to the big screen.
He first broke onto the scene by directing Sonny & Cher in 1967's Good Times.
However, his first major hit came with his 1971 classic The French Connection, which reinvented the crime picture.
Don't miss…
Gran Turismo's Jann Mardenborough on the 'darkest moment' of his career[EXCLUSIVE]
Rebel Wilson rushed to hospital after movie stunt goes wrong[INSIGHT]
Riley Keough claims victory over Presley estate after dispute with Priscilla[NEWS]
We use your sign-up to provide content in ways you've consented to and to improve our understanding of you. This may include adverts from us and 3rd parties based on our understanding. You can unsubscribe at any time. More info
Just two years later he terrified audiences with his classic horror film The Exorcist, which is still considered one of the scariest movies of all time to this day.
He went on to direct the thriller film Sorcerer, a remake of The Wages of Fear, which notoriously struggled at the box office due to its theatrical run coinciding with the release of Star Wars.
In a decades-spanning career, Friedkin also helmed Cruising with Al Pacino, To Live and Die in L.A. and Rules of Engagement, amongst many others.
Over a decade after his latest film, Killer Joe, Friedkin was set to premiere The Caine Mutiny Court-Martial in September at the 80th Venice International Film Festival.
An official synopsis reads: "A naval officer stands trial for mutiny after taking command from a ship captain he feels is acting in an unstable way, putting in danger both the ship and its crew."
The film stars Keifer Sutherland as the lead, alongside Jason Clarke, Jake Lacy and Monica Raymund.
John Wick star Lance Reddick, who also passed away earlier this year, will feature in a posthumous role.
Source: Read Full Article