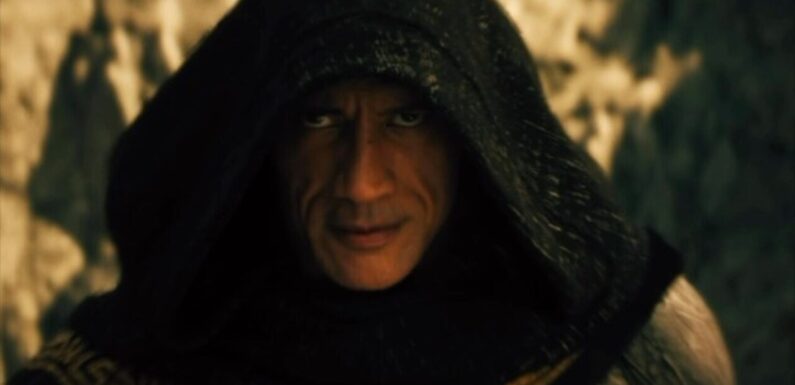 The Rock suggests his 'Black Adam' franchise became one of the casualties at Warner Bros Discovery as the giant entertainment company underwent a leadership change.
AceShowbiz –Dwayne Johnson claims the failed "Black Adam" sequel got lost in a "vortex of new leadership" at Warner Bros Discovery. He talked about it getting dropped on a recent episode of Kevin Hart's "Hart to Heart" show, on which he talked about the passion project that saw him play the titular ancient superhero.
" 'Black Adam' got caught in a vortex of new leadership. And at that time, as we were creating 'Black Adam', developing it, shooting 'Black Adam'… it was so many changes in leadership," The Rock, 51, said when asked by Kevin, 44, how he felt that the franchise was halted.
"And as you know, anytime you have a company, but especially that size and magnitude that's a publicly traded company, and you have all those changes in leadership, you have people coming in who, creatively and fiscally, are going to make decisions that you may not agree with."
Dwayne added the "Black Adam" sequel "got caught in that web of new leadership," and that the project being dropped "will always be one of the biggest mysteries."
He said, "You have the biggest opening of your career. Sure, no China, that could've been maybe 100, maybe 200 million more dollars. You're establishing a new superhero and you want to grow out the franchise."
"You bring back Superman and Henry Cavill – the world went crazy… we created a diverse superhero portfolio, where we have just men and women of colour in 'Black Adam 2' as well."
Ahead of the release of "Black Adam" in October 2022, Dwayne also touted plans to develop his own chapter within the DC Universe and expand the character, but that was before James Gunn and Peter Safran took over and reshaped the entire DC Studios slate.
In December 2022, Johnson announced that plans for a "Black Adam" sequel had halted and would not be resuming anytime soon.
You can share this post!
Source: Read Full Article