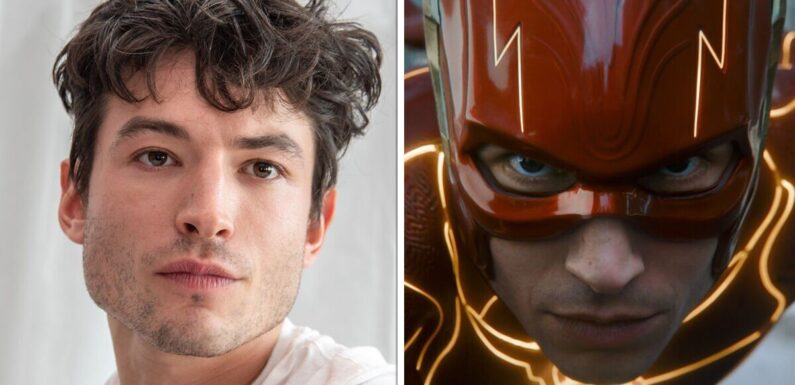 The Flash – Official Trailer
The Flash has been filled with issues throughout its production. On top of rigorous script rewrites, its star, Ezra Miller, was arrested and charged for "disorderly conduct" back in March, 2022.
Since then, a restraining order was placed upon them by a couple who alleged Miller "entered their room and threatened them".
With that said, The Flash has received some incredible reviews from critics who have seen the picture early.
And now, the film's director, Andy Muschietti, has commented on the future of the series.
When asked if Miller would star in The Flash 2, Muschietti confirmed they would – but: "If [a sequel] happens, yes."
Speaking on The Discourse Podcast, Muschietti added that nobody else could fit the bill for The Flash after this solo movie's outing.
He said: "I don't think there's anyone that can play that character as well as they did. The other depictions of the character are great, but this particular vision of the character, they just excelled in doing it."
Muschietti added that the part of Barry Allen feels like it was "made" for Ezra Miller.
Barbara Muschietti, one of The Flash's producers, added that Miller was "absolutely supreme" on the set of the movie.
Don't miss…
Elvis Presley asked Priscilla Presley for help to create iconic logo[LATEST]
Henry Cavill 'delivers verdict' on being replaced in The Flash[INFO]
Europe battered by floods as terrifying rain hits Spain after Italy disaster[INSIGHT]
"In principal photography," Barbara said. "Ezra was brilliant and the most committed and the most professional [actor]. Ezra gave everything for this role – physically, creatively, emotionally."
At the moment, the future of the DC Studios comic book universe is totally up in the air. The Flash 2 has not been confirmed or quashed by Warner Bros and DC Studios just yet, so it is uncertain if Miller will reprise their role
What's more, former Marvel director James Gunn recently took over the studio's head, and he has already announced some major changes to the line-up.
We use your sign-up to provide content in ways you've consented to and to improve our understanding of you. This may include adverts from us and 3rd parties based on our understanding. You can unsubscribe at any time. More info
Gunn previously confirmed he'll be recruiting newcomers to the DC Universe in the coming months, including a new Superman and a new Batman.
Nothing has been said as of yet about the future of The Flash, or indeed Ezra Miller's involvement in the character's journey.
The Flash hits cinemas on June 14.
Source: Read Full Article