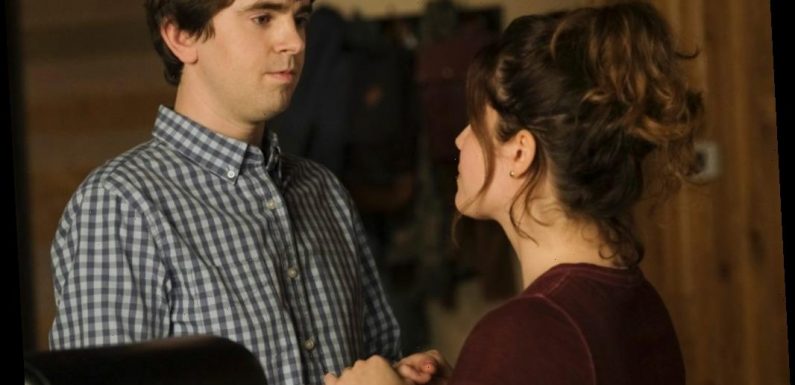 The Good Doctor's Shaun and Lea have been getting serious about each other. Each week, we get a peek inside their relationship and see some of the challenges they have been facing together.
Shaun and Lea have survived a pandemic, living together, and the first meeting with Lea's parents. Although things have been OK so far, it's clear they're going to face major issues down the road. Here are three issues that could mean the death of their relationship.
Lea's parents will be a problem
It looks like Lea's parents, Mike and Pam, are going to cause trouble eventually. Shaun meets them during season 4, episode 8 (titled "Parenting"). They have concerns about Lea dating someone with autism, and they let her know about it in a text message. When Lea sees the message, she gets upset and shares the message with Shaun. She says they won't be seeing her parents any time soon.
Shaun wasn't going to go down without a fight. He decides to go to Mike and Pam's hotel and tell them they were wrong about him and Lea. At that point, they don't say much. However, her parents later came to their apartment and ask if they can take them out to dinner. At the end of the episode, Lea and her parents hug in the doorway.
We don't think this will be the last we hear from Mike and Pam. Our guess is that her parents will cause division between Lea and Shaun. Lea says they're difficult and don't like anyone she dates. They might eventually wear the new couple down.
Lea's ex-husband will likely come up again
Lea reveals she has an ex-husband during season 4, episode 7 (titled "Uncertainty Principle"). The subject comes up when she is trying to sell an old piece of exercise equipment. Shaun is shocked to hear she was married before and asked why she didn't mention this earlier. It's a red flag that Lea would wait to mention something like this.
The exercise equipment was sent from her ex-husband. She says it had been sitting in his attic for about 10 years, so he sent it over to her. We have to wonder if she might be harboring some feelings for him. Or maybe he still has feelings for her and wanted to get back in touch.
Why are they still communicating and how does he even know where she lives? Lea says she barely thought about her ex in years, but we can't be sure if she's telling the truth. There's likely a deeper story here.
Lea and Shaun have differences in communication
Shaun communicates differently than Lea does. He also has a unique way of thinking through new situations. For example, when Lea wants to have "couple time" in the shower, he declines. He was more concerned about having an accident or knocking over shampoo bottles. Later, he takes a poll at work to ask if having "fun" time in the shower with your significant other is good or bad.
Lea is patient with him now, but how long can she continue this? She's bound to become frustrated with their differences.
Follow Sheiresa Ngo on Twitter.
Source: Read Full Article