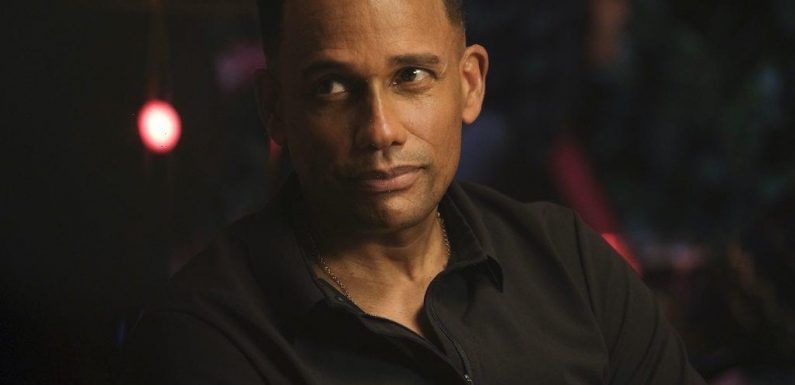 Hill Harper is a movie and television actor who has been working in Hollywood for more than thirty years. In that time, he has played a variety of roles in movies and television, including most recently Dr. Marcus Andrews on The Good Doctor where he plays a tough but compelling character who dedicates himself to his work at the expense of his personal relationships.
However, this isn't the only television role that Harper is best known for. Not only has he had a variety of other well-known television characters, Dr. Andrews isn't even the first time Harper has played a doctor.
Some fans of the show may wonder where they have seen Harper before. Here are just a few of the current and former roles that Harper is best known for on television.
Hill Harper plays Dr. Marcus Andrews on 'The Good Doctor'
Harper's most recent notable role has been as Dr. Marcus Andrews on The Good Doctor. Dr. Andrews is an attending physician specializing in plastic surgery at St. Bonaventure Hospital.
Throughout the first four seasons he has held several roles including the head of the surgical department, the interim president of the hospital, and was rehired as a surgical attending after being fired from the hospital.
Dr. Andrews is deeply focused on his work and his patients, even at the cost of his friends and family, as is revealed in later seasons. Harper will continue to reprise his role as Dr. Andrews on the upcoming season of The Good Doctor.
Harper played Dr. Sheldon Hawkes on 'C.S.I.: NY'
Before Harper was cast as Dr. Andrews on The Good Doctor, he played another doctor on C.S.I: NY, Dr. Sheldon Hawkes. Dr. Hawkes was originally one of the medical examiners that the detectives on the show worked with.
However, after the first season Dr. Hawkes moves from the medical examiner's office to the field as a detective. His medical background leaves some of his colleagues to still refer to him as "Doc" on occasion.
Over the course of the series, Dr. Hawkes works to solve cases that have both professional and personal connections to himself and his friends and family.
Harper took a role as host of a true-crime series
Along with his acting, Harper has also worked as the host of a true-crime series How It Really Happened with Hill Harper. In this series, Harper introduces true crime cases and the details that lead to the resolution of each crime.
Some of the most famous crimes covered by the show include serial killer Ted Bundy, the Jodi Arias case, the Scott Peterson trial, and investigations surrounding celebrity deaths such as Whitney Houston and Michael Jackson. The show is currently the longest-running original show produced by HLN.
Harper's first recurring TV role was on 'Married… With Children'
One of Harper's first major acting roles was on Married… With Children where he was a recurring character for five episodes. Harper played Aaron, a young jock who attended the same high school as Al Bundy.
While attending college Aaron looks for a job and wants to work at the shoe store where Al also works, but initially, he isn't hired because Al must hire someone else with no qualifications.
However, once Al discovers that Aaron also attended Polk High, he hires him immediately. He is then given bad relationship advice by Al and ends up with a girl who will one day turn into the same kind of woman as Al's wife Peggy.
Source: Read Full Article