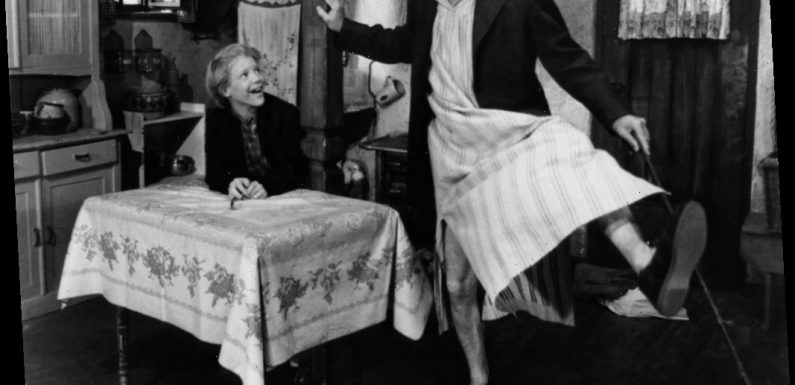 In Willy Wonka & the Chocolate Factory, Jack Albertson portrayed Grandpa Joe — an aging man filled with the energy, spirit, and optimism of a man half his age. The film character retained his childhood wonder, making him the perfect companion to Charlie on his trip to the chocolate factory. 
The character is loveable and inspiring, as he hasn't allowed a difficult life to wipe away his joie de vivre. Yet, Charlie & the Chocolate Factory was one of the actor's later roles. He died a decade later in 1981, following a thriving career in show business. 
Jack Albertson won the Oscar in 1969 for 'The Subject Was Roses' 
In 1969, Albertson took home the most coveted screen acting award in existence: the Oscar. He won the award for Best Actor in a Supporting role for his portrayal of John Cleary — a salesman who begins bonding with his son upon his returns home from World War II. Martin Sheen portrayed his son, Timmy Cleary. 
Albertson beat out Seymour Cassel, Daniel Massy, Jack Wild, and Gene Wilder. Cassel was nominated for Faces, Massy for Star!, Wild for Oliver!, and Wilder for The Producers. 
The 'Willy Wonka & the Chocolate Factory' star also won the Emmy twice 
Albertson was Emmy-nominated five times, and he snagged the award twice. He was first nominated for 1975's Chico and the Man and Cher. Albertson won for Cher, claiming the award for Outstanding Continuing or Single Performance by a Supporting Actor in Variety or Music. He was nominated for Chico and the Man again in 1976 and won. 
Chico and the Man was a sitcom that ran for four seasons. The show followed two men forced to overcome their cultural differences to successfully run a business. The show also starred Freddie Prinze as Chico Rodriguez. Albertson was Emmy-nominated again in 1977 and 1982 for Chico and the Man and My Body, My Child, respectively. The 1982 nomination was a posthumous one. 
Albertson also won a Tony Award
Before The Subject Was Roses hit the silver screen, earning Albertson his Oscar, it was a play on Broadway. And, in 1965, Albertson took home the Tony Award for his live performance. 
He was nominated for the Tony Award once again in 1973 for his turn in The Sunshine Boys. The Sunshine Boys — a two-act play written by Niel Simon — followed a once-thriving vaudeville comedy duo forced to part ways after growing animosity tears them apart. The show's events transpire 11 years after one of the men leaves showbiz behind. His partner then struggles to keep his career afloat. 
Source: Read Full Article