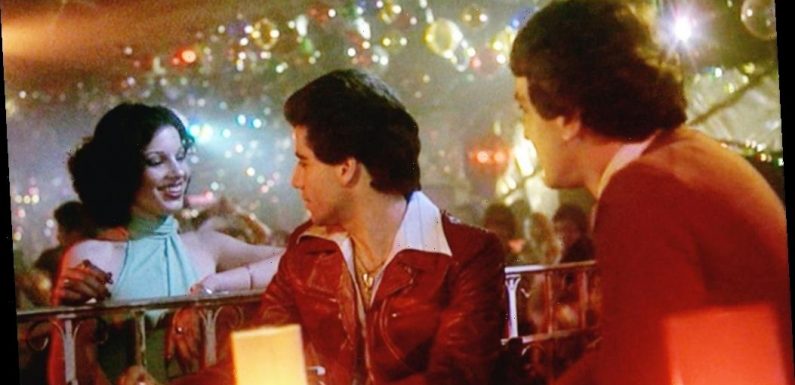 Today, Fran Drescher is best known for her long-running turn as Fran Fine in the '90s sitcom The Nanny. The TV show remains one of the most beloved sitcoms of all time, boasting a cast that had solid chemistry, and writers that made each episode just as humorous and heartfelt as the last. 
Before The Nanny turned Drescher into a household name, she appeared in a handful of memorable movies. Notably, she had a brief part in Saturday Night Fever, during which she shared the dance floor with John Travolta. During an interview with Studio 10, Drescher talked about working with Travolta in Saturday Night Fever and the bit of improvisation she got away with.
Fran Drescher talks about 'Saturday Night Fever'
The Studio10 interviewer noted that years before The Nanny premiered, Drescher "etched" her place in cinematic history opposite Travolta in 1977's Saturday Night Fever. Speaking about the movie, Drescher shared: 
"That was, you know, a wonderful opportunity for me. I was still living at home with my parents, and I got that little part, and it just kind of started snowballing…"
The interviewer went on to explain that Drescher got to "pat John Travolta's backside, didn't you?" to which she said, "a delight. And, of course, that wasn't in the script. That was totally my little improvisation…" 
Drescher then explained the time she ran into Travolta on the red carpet for the Golden Globes and came out with a zinger (a reference to Saturday Night Fever) that made his wife's jaw drop. 
The time 'The Nanny' star pulled out a line from 'Saturday Night Fever' that she knew Travolta would remember
There is one scene in Saturday Night Fever, during which Drescher's character, Connie, comes up to Travolta's character and asks, "are you in good in bed as you are on that dance floor? Well, are you?…" Drescher remembered this line a couple of years later and used it on Travolta. She shared:
"You know, one time I saw him on a red carpet for the Golden Globes and he was right next to me doing an interview. So I walked into his interview, and I said 'are you as good in bed as you are on the dance floor.' Well, his wife's jaw dropped because she didn't know what the hell I was saying, but he knew…"
Drescher has always had a way of making people laugh — on and off the screen. She's sharp, quick-witted, and good-natured, which is likely part of the reason her character in The Nanny felt so sincere. Not to mention, yes, that is her real voice. 
Source: Read Full Article