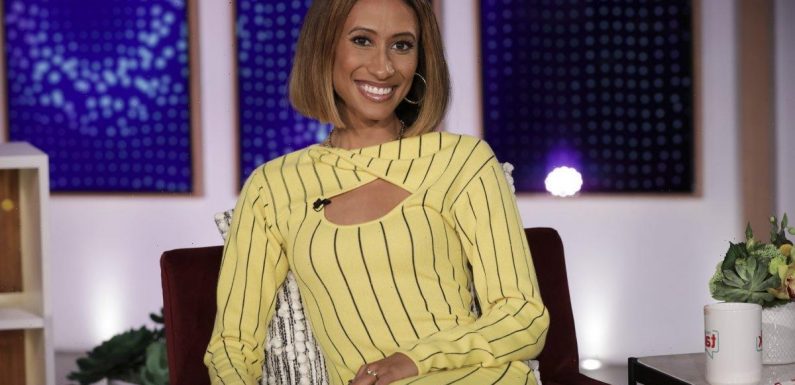 Yesterday, Elaine Welteroth announced that she was leaving The Talk after only one season on the show. Her exit adds to the list of women who have left the show including Eve, Marie Osmond, Carrie Ann Inaba, and Sharon Osbourne. So, why are so many women leaving the show?
Elaine Welteroth's exit from 'The Talk'
Yesterday, Welteroth became the latest host to exit The Talk.
"I want to announce that today, The Talk, CBS and I have mutually agreed to part ways," she said in a video on Instagram. "And I just want to say that I'm filled with gratitude for the experience and for this chapter of my life that has been The Talk. I have made lifelong friendships, I've had incredible experiences and I've had wonderful discussions that helped me evolve as a human being. And it's been an honor to be a part of your lives and to have a voice."
In a statement shared by The Hollywood Reporter, Welteroth said it was just her time to leave the show.
"But as I always say: When the music changes, so must your dance!" she said. "I will miss my talented co-hosts and crew and I wish them the very best. Thanks to all those who tuned in every day. I'm excited to continue these necessary conversations in my work and to share my upcoming creative projects soon."
Who else has left the show?
Welteroth is just the latest host to leave The Talk after a short stint on the show. Osmond also left The Talk after only one season as a co-host in September. At the time, Osmond was vague about why she left the show, citing that she was excited to work with executive producer John Redman again, who had also left the show. She also tweeted that she was looking forward to focusing on her family.
"Also, my husband and I just dropped our last two kids off at college, we looked at each other, laughed and remembered we hadn't been this alone together since 1982!!" she tweeted. "So, at this stage of my life, I'm looking forward to spending more time with him and visiting all the kids/grandkids."
Eve also left the show after three seasons in November. Inaba came in to replace Osmond but left the show in April and Osbourne left The Talk in March.
Why is everyone leaving 'The Talk'?
As mentioned, Osmond never really revealed her reasoning for leaving besides saying she wanted to focus on her family. Inaba left the show to focus on her health.
"Before we get started today, we'd like to let you all know at home Carrie Ann is taking a leave of absence from the show to focus on her well-being," Sheryl Underwood announced on the show. "She appreciates the support from all of her fans and her family right here at The Talk. Carrie Ann, we miss you and we look forward to having you back with us."
Eve said that she left the show to focus on her family in London. As the coronavirus (COVID-19) pandemic continued to rage, the rapper said that she couldn't see herself traveling back to America in the "foreseeable future" and hoped to spend the time expanding her family, according to USA Today.
Osbourne, on the other hand, left amid a bit of drama. In March, she had an on-air argument with Underwood after defending Piers Morgan's comments about Meghan, Duchess of Sussex's mental health. After the argument, Osbourne and The Talk parted ways.
"The events of the March 10 broadcast were upsetting to everyone involved, including the audience watching at home," CBS said in a statement posted by Deadline. "As part of our review, we concluded that Sharon's behavior toward her co-hosts during the March 10 episode did not align with our values for a respectful workplace."
Source: Read Full Article