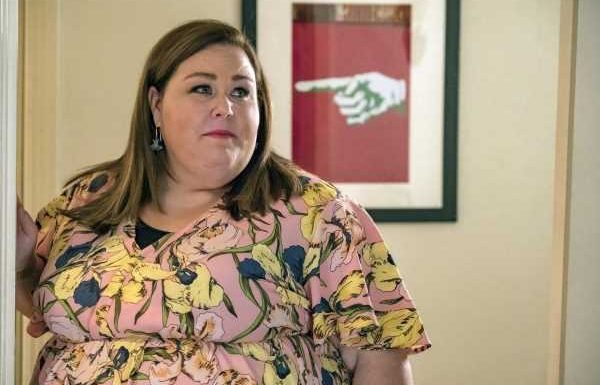 This Is Us dropped a bombshell on its viewers when the season 5 finale jumped five years into the future. During that final scene, we learn that Kate had divorced Toby and was marrying her boss, Phillip. It was a lot for fans to take in, and we are sure that many were heartbroken over Kate and Toby's breakup. But looking ahead to This Is Us Season 6, some fans aren't sure if they should be rooting for Kate and Phillip or not.
The 'This Is Us' Season 5 finale revealed that Kate marries Phillip in the future
Kate and Toby have had many problems over the last few seasons of This Is Us. However, they always seemed to come out on the other side stronger. Even in the season 5 finale, the couple worked through the prospect of Toby traveling to San Francisco for work multiple days a week. But the last scene in the finale lets the audience know that Kate and Toby's fortune will soon come to an end.
Sometime in the next five years, Kate and Toby end their marriage. Their divorce will most likely be a main storyline in This Is Us Season 6, as well as how Kate and Phillip get together.
And, as a result, the audience will see Kate and Phillip's wedding in This Is Us Season 6. However, some fans aren't so happy with the new direction in Kate's life.
Why fans aren't jumping aboard the Kate and Phillip love train prior to 'This Is Us' Season 6
Fans on a Reddit thread discussed how they feel about the upcoming romance between Kate and Phillip in This Is Us Season 6.
One Reddit user said, "Are people OK with Phillip's attitude to Kate on when they first met? I feel that even though he was right about her lack of focus and needing to be present on the job, he was pretty rude in general e.g. the fact that she didn't come in early, not even late."
Another Reddit user agreed, "It's going to be a hard sell for me to believe that he would be interested in her romantically because he was just so uptight and rude to begin with."
"I'm also not seeing these two having much chemistry (much like Kevin and Madison)," a different Reddit user added. "They are really going to have to work hard to make me love them as a couple as much as I love Toby and Kate."
But not everyone was ready to dismiss the idea of Kate and Phillip in This Is Us Season 6. One Reddit user commented, "He was sort of rude, but I attributed that more to his personality than anything. Even when he compliments Kate later (in the finale), he's not overly gushy about it. I think he's just brusque and a little aloof. I like him, personally."
Chrissy Metz teases the beginning of Kate and Phillip's romance
This Is Us star Chrissy Metz, who plays Kate Pearson, talked with People following the shocking reveal in the season 5 finale. She teased what This Is Us Season 6 has in store for Kate and Phillip.
"We see the beginning, [Phillip's] sort of the jerk that didn't want to hire her and doesn't want her in the class. You sort of see him soften up. I think even he didn't want to admit it and realize that she was an asset," Metz said. "And that was really important, not only for Kate as a woman, human and a daughter, but as a woman who has been chasing her dream of happiness in finally coming into her own."
She continued, "I wonder how it's going to be completely orchestrated. Wonderfully, I'm definitely sure. It's going to be exciting."
This Is Us Season 6 premieres on Jan. 4 at 9 p.m. ET on NBC.
Source: Read Full Article