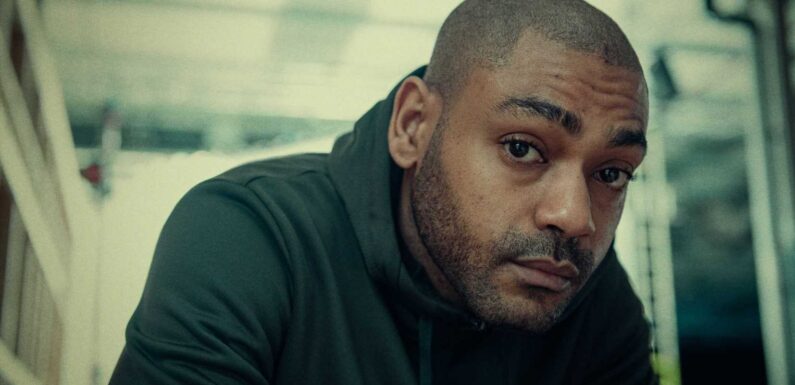 OVER the years Top Boy has become a cult classic amongst fans.
There is now just one more season left to go in the story, with the final chapter set to air on Netflix.
When will Top Boy season 5 be released?
There isn't long to wait for the fifth and final series of Top Boy
Netflix has revealed season 5 will drop in full on September 7, 2023.
The official synopsis says: "Sully's actions at the end of the last series have rewritten his business rules with Dushane.
"As new shared problems arise, everything they've built comes under threat from forces outside and within their empire.
Read more on Netflix
Top Boy season 5: Exact date new series will air confirmed in gritty trailer
Netflix's Top Boy thrown into chaos as star storms off set after character twist
"Can they coexist by the rules of the road they've lived by their whole lives in a world that is changing before them – or can there only be one Top Boy?"
How can I watch Top Boy season 5?
You will be able to watch all six episodes of Top Boy on Netflix from 8am on September 7, 2023.
You will need a subscription with the streaming service in order to not miss out.
Netflix starts at £10.99 a month, but can be more depending on the type of package you go for.
Most read in Showbiz
Timbaland's rap partner Magoo dies aged 50 as pals led tributes to star
Dog walker spots face of Brit rock legend in tree – can you tell who it is?
Forgotten Love Island star goes topless in a thong bikini on holiday
Spencer Matthews hospitalised on holiday after pill 'overdose'
What happened in Top Boy season 4?
Season four of Top Boy made quite the impact.
There was a deadly end to the last series which could change everything for Dushane (Ashley Walters) and Sully (Kane Robinson), as well as leaving fans with a multitude of questions.
The show ended with Sully killing Jamie (Michael Ward) after Jamie made his own attempts to kill Sully.
Jamie struck up an uneasy working relationship with his former rival Dushane, after Dushane framed Jamie for weapons possession before getting him released as long as he worked for Dushane.
Despite Dushane going on to trust Jamie, Sully wasn't convinced.
After thinking Jamie is set to take Sully or Dushane's roles in the gang, Sully shot his rival dead.
Who will be in the Top Boy season 5 cast?
Top Boy season 5 brings back a whole host of fan favourite characters.
The all-star line-up includes:
Kane Robinson as Sully
Ashley Walters as Dushane
Jasmine Jobson as Jaq
Little Simz as Shelley
Araloyin Oshunremi as Stefan
Saffron Hocking as Lauryn
Hope Ikpoku Jr as Aaron
Lisa Dwan as Lizzie
Adwoa Aboah as Becks
Theo Ogundipe as Ruben
Erin Kellyman as Pebbles
Ava Brennan as Vee
Some other new faces who have joined the cast including The Banshees of Inisherin star Barry Keoghan and Peaky Blinders' Brian Gleeson.
Do I need to watch Summerhouse before Top Boy?
There's no difference between Top Boy: Summerhouse and Top Boy.
Read More on The Sun
I was homeless & addicted to drugs – now I'm a self-made millionaire
Strictly star split from fiance after 'falling in love' with dance partner
There was a name change due to the first two series airing on Channel 4.
So, it is worth watching Summerhouse before you go on to watch Top Boy.
Source: Read Full Article