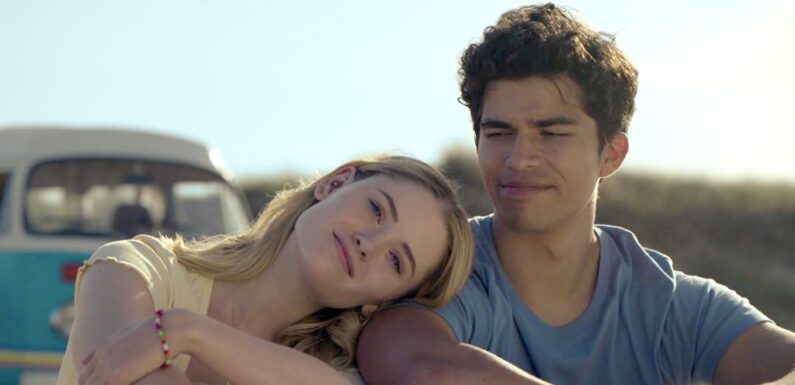 EXCLUSIVE: Following a successful collaboration with Voltage Pictures on the April U.S. release of Beautiful Disaster, Vertical has picked up U.S. rights to See You On Venus, another YA romance from the company. The film from rising Spanish filmmaker Joaquín Llamas (Sorry If I Call You Love), which stars Beautiful Disaster's Virginia Gardner and Alex Aiono (Beautiful Wedding), is slated for release in theaters on July 21.
Related Story
Greenwich Entertainment Acquires NA Rights To 'In The Company Of Rose,' James Lapine Doc About Writer And "Great Raconteur" Rose Styron
Voltage is handling International sales and will be in Cannes with the film this month.
Based on the debut novel of the same name by Victoria Vinuesa, which hits bookshelves via Delacorte Press, an imprint of Random House Children's Books, on September 5th, See You On Venus follows Mia and Kyle (Gardner, Aiono), two misfit American teens who travel to Spain searching for Mia's birth mother. As they travel through the picturesque cities of Andalusia and fall in love, they discover that the most important question isn't who gave you life, but what you decide to do with it.
Vinuesa adapted the screenplay for the film, also starring Rob Estes (After franchise) and Eowyn Nyby Krieger, which is produced by Pitt Street Productions' Brian Pitt (After franchise, Beautiful Disaster), alongside co-producers Taylor Conrod and David Shojai. Exec producers are Gardner and Voltage's Nicolas Chartier and Jonathan Deckter alongside Pia Patatian.
"We saw Virginia's incredible talent in full force on the set of Beautiful Disaster and couldn't wait to work with her again, and again," Voltage's Deckter told Deadline. "YA continues to be an indominable global force across all mediums, as evidenced by Beautiful Disaster's strong digital launch yesterday in the US. We're thrilled our friends at Vertical and our existing international partners share See You In Venus with the world starting in July."
Added Vertical Partner Peter Jarowey, "On the heels of Beautiful Disaster's success, we are thrilled to continue our long-standing relationship with Voltage to bring this storybook romance to audiences around the country. Virginia and Alex have fantastic chemistry captured so well by director Joaquín Llamas as they travel through stunning locations throughout Spain."
Known for her role as Karolina Dean in Hulu's Marvel series Runaways, Gardner has also been seen on shows including HBO's Righteous Gemstones, Ryan Murphy's American Horror Stories on FX and Starz's Gaslit. Notable film credits include David Gordon Green's Halloween for Universal, Netflix's All the Bright Places with Elle Fanning and Luke Wilson, Fall with Jeffrey Dean Morgan, and Paramount's Project Almanac.
Notable credits for musician and actor Aiono include HBO Max's Pretty Little Liars: Original Sin, Disney+'s Doogie Kamealoha, M.D. and Netflix's acclaimed sketch series I Think You Should Leave with Tim Robinson.
Gardner is repped by APA, Sugar23 and Sloane Offer Weber & Dern; Aiono by UTA, Luber Roklin Entertainment and Myman Greenspan Fox. Jarowey negotiated the deal on behalf of Vertical, with Deckter on behalf of Voltage.
Must Read Stories
How The UK Is Responding To The Writers Strike – Analysis
WGA Chief Negotiator Ellen Stutzman Talks AMPTP Inaction, AI, DGA & Making A Good Deal
Fallon, Meyers, NBC To Extend Staff Pay On 'Tonight Show' & 'Late Night' Amid Strike
'Guardians Vol. 3' Ganging Up On 'Super Mario Bros' With $250M+ Global Bow: Preview
Read More About:
Source: Read Full Article