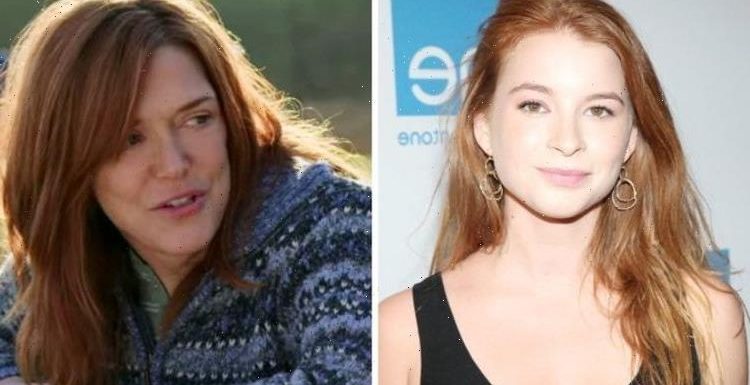 Virgin River: Alexandra Breckenridge stars in season two teaser
When you subscribe we will use the information you provide to send you these newsletters. Sometimes they'll include recommendations for other related newsletters or services we offer. Our Privacy Notice explains more about how we use your data, and your rights. You can unsubscribe at any time.
Netflix subscribers have just been given their first look at the upcoming third instalment of the popular romance series Virgin River. The show's official Instagram page stunned fans of the series by confirming two new characters, including the daughter of Lilly (played by Lynda Boyd).
The first pictures of Stacey Farber and Kai Bradbury as their characters in the third season of Virgin River have officially been released.
Stacey Farber will join the series as Lilly's daughter Tara, while Bradbury will portray a new character named Denny.
Virgin River was renewed for a third season back in December last year after delivering a jaw-dropping cliffhanger.
Production started up again shortly afterwards in British Columbia, with season three expected to hit screens before the end of 2021.
Based on Robyn Carr's original series of novels, the smalltown romance between newcomer Mel Monroe (Alexandra Breckenridge) and Jack Sheridan (Martin Henderson) has captivated viewers.
Season two similarly introduced a younger new addition to the cast in the form of Lizzie (Sarah Dugdale), who quickly fell in with local bartender Ricky (Grayson Gurnsey).
With the latest update on Instagram, it's now speculated Virgin River has lined up its next heartwarming couple.
Tara star Stacey Farber commented on the new post with a set of loved-up emojis, suggesting her role in the third instalment could be a romantic one.
View this post on Instagram

A post shared by @virginriverseries
Her co-star Bradbury also replied simply: "Lookin' good, Virgin River!"
The Canadian actress was previously best known for her long-running role as Ellie Nash in the teen drama series, Degrassi: The Next Generation.
She has also joined the cast of The CW's latest superhero hit Superman & Lois, and has a main role in the Canadian legal drama, Diggstown.
Meanwhile, up-and-comer Kai Bradbury recently landed his first big role in last year's supernatural military drama, Fort Salem.
DON'T MISS:
Grey's Anatomy fans baffled over season 18 renewal [NEWS]
Queen of the South season 5: James and Teresa admit their feelings [INSIGHT]
NCIS NOLA: Fans predict major death after Mother's Day special [THEORY]
He has also featured in minor roles for some of the last few year's biggest TV hits, including Lucifer, The Boys and Altered Carbon.
Over on social media, Instagram users were ecstatic to be given their first look at the cast of Virgin River season three.
One fan tagged Stacey Farber and replied: "You are such a gem of an actress back in your ( and my) younger years!
"So excited to see you a part of this series.. it's one of my favs!!!"
Additionally, other fans were quick to speculate what Tara and Denny's relationship in the series could be.
"Have to watch S3 when it streams," the show's account responded cryptically to one said comment.
No release date for the new season has been confirmed, but fans are keeping their eyes peeled for more announcements as production continues in British Columbia.
Virgin River is available to stream on Netflix.
Source: Read Full Article