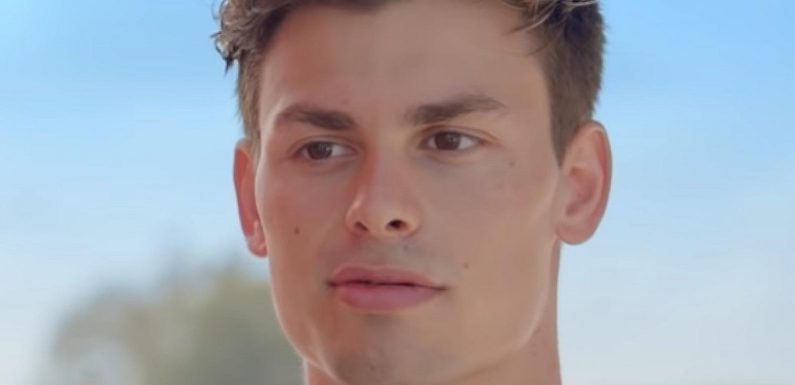 You may know Garrett Miller as the heartthrob sensation on MTV's "Siesta Key," but there is more to Garrett than what meets the eye — or the television screen. Garrett does more than run around Florida with his castmates creating drama, so what does he do?
First off, Garrett is an OG member of the "Siesta Key" cast. He has been known for being the good guy on the show, and his first romance in "Siesta Key" was with castmate Kelsey Owens. But in Season 4, which premiered in May, some fans have noticed Garrett hasn't been in many new episodes. Garrett responded to the fan speculation with a photo of him and his girlfriend Makenna on Instagram, saying, "Just in case y'all don't see us tonight on @siestakey heres me & @kenna.q during golden hour while [camera emoji]." 
So, if Garrett has been MIA on the new season, where has he been? And what does he do for a living? Keep on reading to find out.
Garrett Miller is dedicated to his business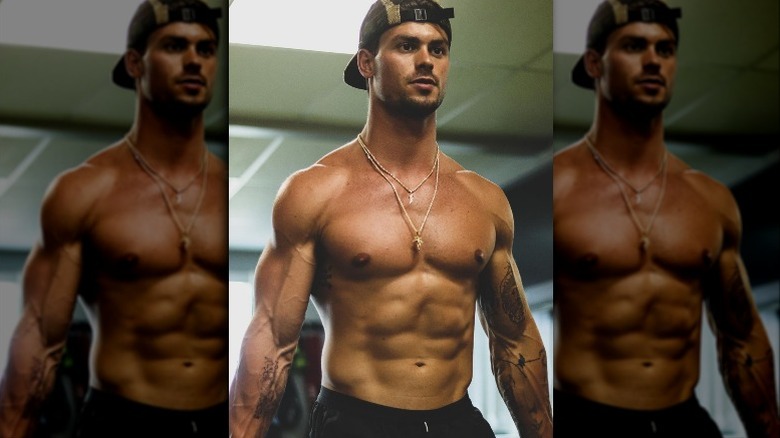 Outside of joining the castmates in Florida for filming, Garrett Miller is also a fitness trainer. In his Instagram announcement of the series premiere of "Siesta Key" in 2017, Garrett also announced the launch of his fitness website.
His website and brand, named Garrett Miller Fitness, offers a multitude of services for those looking to change their lifestyle. Garrett provides customized meal plans, workout plans, and coaching services, and his clients can choose to work with Garrett anywhere from 4 weeks to a whole year. His website also offers different E-books available for purchase which include workout routines to follow including abs, arms, and even stretching routines.
Garrett regularly posts on his Instagram photos and videos of him working out to advertise his programs. He also isn't averse to dispensing words of wisdom, as he once told his Instagram followers, "…seeing other people at peak level is very motivational and inspiring but instead of comparing, use that to fuel your own goals."
Garett Miller appears to be in a good place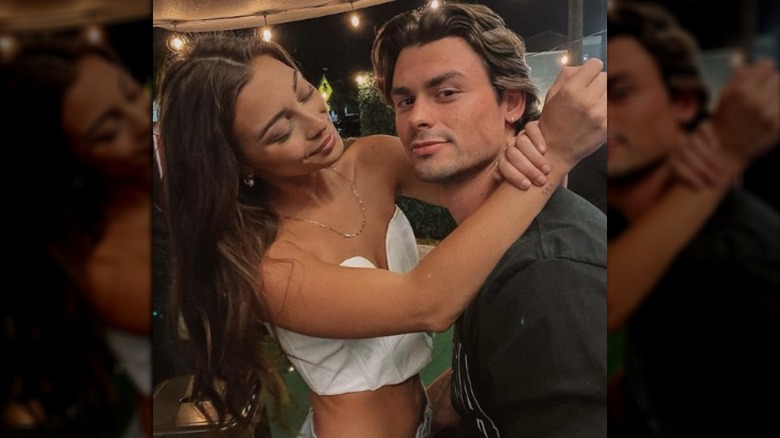 While fans speculate about where Garrett Miller has been recently on "Siesta Key," it's important to note there has been no official word from Garrett nor "Siesta Key." In fact, "Siesta Key" recently finished their fourth season, and no word has been released on Season 5 and Garrett's involvement at the time of writing.
But it seems Garrett is doing just fine. Garrett has continued to post photos on Instagram and hang out with his castmates, all while juggling his fitness business, and his relationships. He commented on a photo posted to the official "Siesta Key" Instagram page of him and Brandon Gomes at Brandon's baby shower saying, "The big man Q," referencing Brandon's baby Quincy. Garrett is also incredibly vocal on Twitter about his role on the show by tweeting about what is happening on the show and hash-tagging most tweets #SiestaKey. As for his personal life? He is going strong with his new girlfriend, Makenna, and he harbors no bad feelings toward his ex, Kelsey Owens. "I'll always hope the best for her," he told Hollywood Life.
Although the "Siesta Key" cast is obviously an important part of Garrett's life, it seems he has used his platform to make another career for himself outside of reality television.
Source: Read Full Article