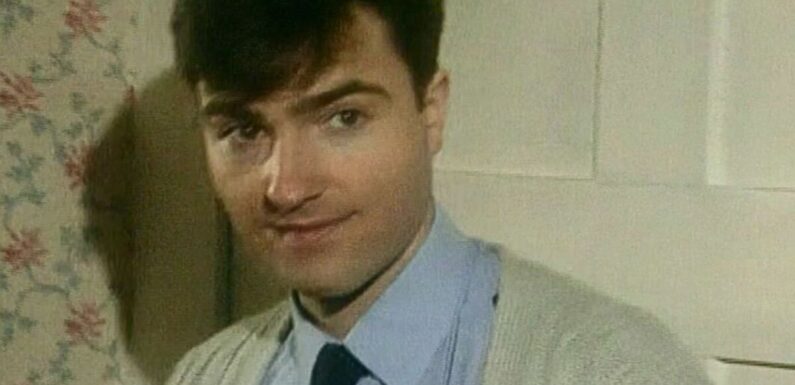 The cast of Heartbeat waved goodbye to their roles in 2010 or before, but what have they got up to since starring in the popular drama?
Set in 1960s Yorkshire, the programme enjoyed a staggering 18-year stint on ITV.
The easy watch was a comforting Sunday night staple, and featured various names in its extensive cast, with many coming and going in the almost two-decade run.
A-listers such as Nick Berry, who starred as PC Nicholas Rowan were among the big names and several of the original cast members have gone on to lead fascinating lives, while unfortunately, others have met a tragic end.
Express.co.uk has rounded up some of the stand-out stories from cast members of the beloved series.
Don't miss… Heartbeat's Tricia Penrose almost unrecognisable from Gina Ward role 13 years on[LATEST]
Nick Berry
EastEnders favourite Nick Berry played Nicholas from 1992 until 1998.
The 60-year-old starred as Simon Wicks on the BBC soap before switching to the rival channel for his Heartbeat role.
Nick quit acting to become a stay-at-home dad to his two children, Louis and Finley, whom he shares with wife Rachel Robertson.
His last role came in 2012 where he briefly reprised his EastEnders role as Simon.
Speaking to the Daily Mail in 2011, he explained: "I always said that when the boys were teenagers I could go back, but the longer you don't do something the harder it is to do it, and I haven't really missed it.
"While I'd never say never, I'm genuinely happy as I am."
Niamh Cusack
Niamh played Nick's wife, Kate Rowan from 1992 until 1995.
Her departure from the series came after she got pregnant and decided to leave, and she's since enjoyed a successful theatre career.
She's also starred in an array of other popular TV shows such as Silent Witness, Death in Paradise and Father Brown.
Niamh is married to fellow actor Finbar Lynch, whom she met in Dublin while rehearsing a production of Three Sisters.
They share one son named Calam, who is a keen athlete.
Don't miss…
EastEnders' Nick Berry quit acting to become a stay-at-home dad to his two sons[LATEST]
Coronation Street fans sent into a frenzy as former ITV star joins soap[VIDEO]
Mushroom's identity exposed as former Heartbeat star?[LATEST]
We use your sign-up to provide content in ways you've consented to and to improve our understanding of you. This may include adverts from us and 3rd parties based on our understanding. You can unsubscribe at any time. More info
Celia Imrie
Bridget Jones and Calander Girls star Celia took on the role of Sylvia Langley on Heartbeat in 2002.
While the role was minor, she's featured in some classic films and other television programmes, such as Dinnerladies.
She's also known for her work with Dinnerladies co-star and comedian, the late Victoria Wood, whom she also starred alongside in Victoria Wood: As Seen on TV.
The actress is now 71 and splits her time between London and Nice, France with actor Benjamin Whitrow.
Mark Jordan
Mark was known for his Heartbeat character PC Phil Bellamy, and his on/off romance with barmaid Gina Ward (played by Tricia Penrose) kept viewers tuned in.
The duo finally got married after Gina proposed to Mark while he was in hospital.
Tragedy struck when Phil was sadly killed in the line of duty, and following his character's death, Mark landed a minor role in Coronation Street as Graham Naisby, and he'd also featured in the soap years before as PC Wilson.
He also enjoyed stints of Hollyoaks and Casualty before being cast as regular Daz Spencer on Emmerdale, which he left in 2019.
Bill Maynard
Bill starred as Heartbeat's lovable rogue, Claude Greengrass for eight years.
Sadly, Bill had to bid the series farewell in 2000 due to ill health, so his character was written out with Bill joining his sister on a Caribbean cruise.
Tragically, Bill died in 2018 after falling from his mobility scooter at the age of 89.
Source: Read Full Article