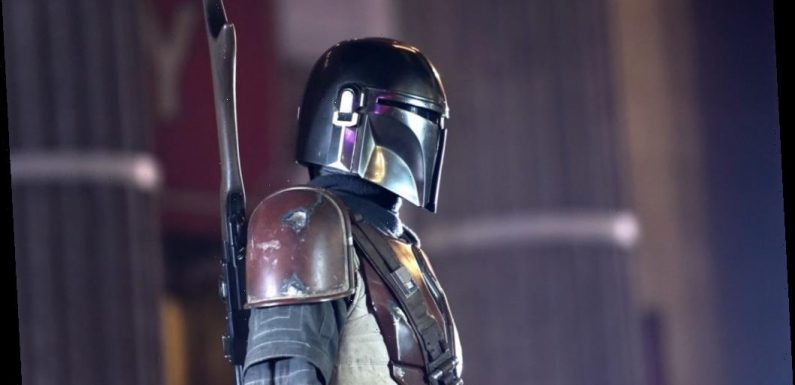 The highly successful Disney+ series, The Mandalorian, concluded season 2 on Dec. 18, 2020. Since then, fans are dying to know when Baby Yoda will return from his training with Luke Skywalker. Plus, will Gina Carano reprise her role as Cara Dune after the controversy swirling about her on social media? Below is everything you need to know about The Mandalorian Season 3.
Will Baby Yoda return in 'The Mandalorian' Season 3?
When The Mandalorian Season 2 ended, Baby Yoda (Grogu) left Mando (Pedro Pascal) for his Jedi training with Luke Skywalker (Mark Hamill). Din Djarin's main goal was to get Grogu to the Jedi for training, so his mission was accomplished. However, it's unlikely that the most popular star of the show won't return.  
During The Mandalorian Season 2, fans also witnessed how close Grogu and Din Djarin became. So, it is more than likely that the Child will return to him after he completes his training with Skywalker.
'The Mandalorian' Season 3: When will it return?
Hopeful fans thought The Mandalorian Season 3 would return in time for Christmas Day 2021. However, instead, Star Wars fans will get another treat, The Book of Boba Fett, in December 2021. Creator Jon Favreau gave all of the details to Good Morning America on Dec. 21, 2020.
"What we didn't say in that announcement is that the next show coming up — Kathy said the next chapter — that's going to be The Book of Boba Fett," Favreau told the outlet. "We go into production right after that for season 3 of The Mandalorian, back with the main character that we have all known and loved. So, that's going to be pretty soon following that. So, we are working on that pre-production now while we are working on The Book of Boba Fett."
If the new series has the same number of episodes as The Mandalorian, fans could expect it to conclude at the end of January 2022. So, the earliest we could see The Mandalorian Season 3 might be February 2022.
'The Mandalorian' cast: Who is returning for season 3?
While Disney hasn't announced much about returning for season 3, several cast members we can assume are coming back. Pascal will reprise his role as the masked Mando, Din Djarin. Carl Weathers will return as Greef Karga and Giancarlo Esposito as Moff Gideon. Baby Yoda (AKA Grogu) must return after his training with Luke Skywalker since he's the show's fan-favorite little star.
According to fans on Twitter, Gina Carano's fate as Cara Dune is up in the air. The hashtag #FireGinaCarano was trending during The Mandalorian Season 2 because of her controversial political tweets. However, Disney hasn't commented on whether she will return or not.
Source: Read Full Article