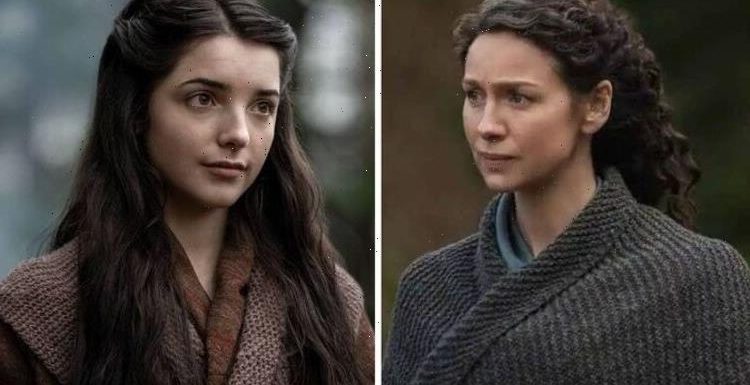 Outlander: Sneak peek at season six episode seven
We use your sign-up to provide content in ways you've consented to and to improve our understanding of you. This may include adverts from us and 3rd parties based on our understanding. You can unsubscribe at any time. More info
Outlander has been missing from the small screen for the past two years, with fans labelling the period as "Droughlander". Thankfully, the Starz period drama returned in March every weekend when a new episode has been released. Express.co.uk has everything there is to know to watch the latest episode of Outlander.
WARNING: This article contains spoilers from Outlander.
When is Outlander season 6, episode 7 out?
Since returning for series six, Outlander has been back every Sunday on Starz in America and Starzplay on Amazon Prime Video in the UK.
To fans' delight, there have been no delays in between episodes coming out on the streaming services so far.
Subscribers would be expecting season six's seventh episode to be released on Sunday, April 17.
Unfortunately, this time around, this will not be the case with the first scheduled break of the series.
But fear not as the wait for the next episode of the romantic drama won't be very long.
Outlander season six, episode seven, is going to air the following week on Sunday, April 24, on Starz and Starzplay.
Airing on Sunday is the grand finale of Power Book IV: Force, wrapping up its first season starring Tommy Egan actor
Joseph Sikora, so the streamer could have wanted subscribers' attention to be on this drama rather than Outlander.
It is also Easter Sunday so it may have been thought that this would be a good time for a brief hiatus.
However, an official reason for the break in Outlander airing hasn't been announced.

American networks often have random gaps between episodes coming out and this could just be another.
It does come at an unusual time though as season six has gone past its midway point.
In fact, including episode seven, there are only two more episodes to go before Outlander is over once more.
DON'T MISS…
Reacher's Lee Child admits 'mixed blessing' of Amazon series [EXPLAINER]
Outlander season 6 star confirms father of Malva Christie's baby [CAST]
Outlander season 6: Malva star hints at return [SPOILER]
Malva Christie (played by Jessica Reynolds) was found dead and shockwaves are expected to be felt throughout Fraser's Ridge.
But in episode seven called Sticks and Stones, it appears that Claire Fraser (Caitriona Balfe) will come under suspicion herself.
The synopsis reads: "Claire struggles with her demons as a nefarious rumor begins to spread on the Ridge.
"Tensions rise as the residents fear there is a dangerous person in their midst."
When Outlander season six does end, the future is still looking bright for the drama.
Starz has already given the go-ahead for the show to return for a season seven.
This next series will be based on author Diana Gabaldon's book An Echo in the Bone.
Outlander season 6 is available to watch on Starz in America and Starzplay via Amazon Prime Video in the UK.
Source: Read Full Article