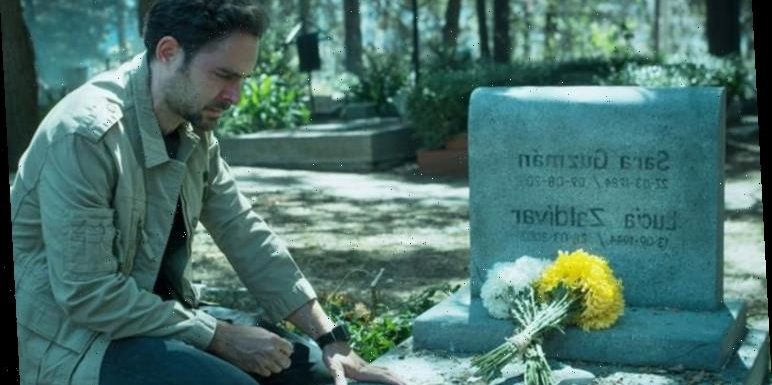 Who Killed Sara: Manolo Cardona stars in Netflix trailer
When you subscribe we will use the information you provide to send you these newsletters.Sometimes they'll include recommendations for other related newsletters or services we offer.Our Privacy Notice explains more about how we use your data, and your rights.You can unsubscribe at any time.
Who Killed Sara? will be arriving on Netflix soon and the tense drama has already received positive reviews from critics. The series is about a man called Alejandro Guzman, or Alex, (played by Manolo Cardona) who is wrongfully accused of his sister's death. After serving his time in prison, he is determined to find out the truth about who killed Sara.
When is Who Killed Sara out?
Fans of shows like Money Heist, Sky Rojo and Narcos should be excited about this Brazilian murder mystery series.
The show follows Alex who, after 18 years in prison, is still haunted by what happened to his sister, Sara.
He had been wrongfully convicted of her death, but it transpired Sara was linked to a corrupt family led by Cesar Lazcano (Ginés García Millán).
The only hope Alex has of finding out the truth is through the youngest member of the Lazcano family – Elisa (Carolina Miranda).
The whole first season will arrive on Netflix on Wednesday, March 24, with fans in the US having access from midnight.
For those in the UK, they will most likely have to wait until 8am for the episodes to arrive.
As this is a Netflix original, all episodes are expected to air at once, so fans can binge their way through.
Viewers will be left wondering who the killer is as there is suspicion surrounding many of the Lazcano family members.
The story is told through a series of flashbacks and they provide insight into the history of each character.
With each episode, fans will come one step closer to finding out why Sara was killed and who wanted her dead.
The series has already been given a rating of 4.5 out of 5 by geekvibesnation.com and the actors were all praised for their roles.
They said: "Manolo plays the brooding and clever lead very well here. If Narcos is the only thing you've seen him in, you're used to him having a small recurring role in a bigger story.
"Here, though; he's front and centre and you want to go along this ride with him."
The series is expected to be full of mystery and suspense, and it is believed to consist of 10 episodes.
DON'T MISS…
Money Heist season 5: Will Manila play a huge role in Denver plot? [THEORY]
Money Heist season 5: Will Professor give up gold for gang's freedom? [FAN DISCUSSION]
Money Heist season 5: Did Alicia fake her identity to become Tatiana? [THEORY]
The synopsis for the series says: "Alex, a man convicted of a crime he did not commit, is released after 18 years behind bars.
"Upon leaving, he only wants revenge on Rodolfo Lazcano, the person responsible for the death for which he was sentenced.
"Things get complicated when Alex starts a sentimental relationship with Elisa, the Lazcano's youngest daughter, and when he discovers that Rodolfo is innocent and that someone else, who has skillfully kept in the shadows, was the true cause of his disgrace."
Republicworld.com has described the series as "an impressive, spine-chilling mystery" and the trailer has had more than 33,000 views.
The series also stars Diana Mercado Armenta, Jun Carlos Remolina, Ana Lucia Dominguez, Caludia Ramrez and Eugene Siller.
The trailer for the series is available to watch on YouTube and it shows Alex visiting his sister's grave after being released from prison.
A flashback of Sara is then shown and she is fatally injured during a watersport activity with friends.
A knife is then seen falling into the water, suggesting somebody cut Sara from the parachute keeping her alive.
In the present day, Alex is determined to make it his mission to interrogate anyone who could possibly be linked to her death.
Who Killed Sara arrives on Netflix on March 24.
Source: Read Full Article