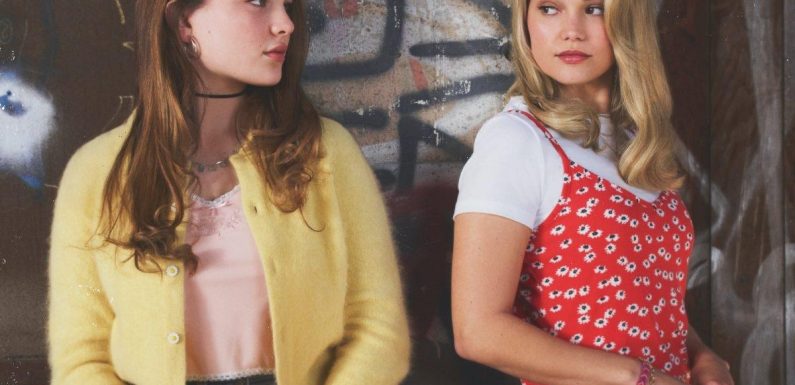 The Cruel Summer Season 1 finale airs on June 15, 2021. Viewers who've been tuned in since the series premiere have learned a lot as the TV show mystery unravels. But there are at least two essential questions left to answer. Here's what needs to be revealed and the likelihood of a second season.
'Cruel Summer' Season 1 premiered in April 2021
Cruel Summer premiered on Freeform on April 20, 2021. The series depicts the intertwined lives of two teenage girls — Jeanette Turner (Chiara Aurelia) and Kate Wallis (Olivia Holt) — over three summers in 1993, 1994, and 1995. Jeanette and Kate aren't friends, but they find themselves up against one another over one incident.
In 1993, Jeanette wants to be just like Kate. She begins taking more risks, like stealing the key to Martin Harris' house and breaking in. That's the summer Kate goes missing. In 1994, Kate comes home and accuses Jeanette of stealing her life. In 1995, both are still reeling from how the events have shaped their lives.
The first big question is whether or not Jeanette saw Kate
Martin moves to their town in 1993 ahead of his first year as vice principal at the girls' high school. Kate confides in him as her home life falls apart, and she begins living with him. But when she decides she wants to leave, he locks her in his basement. In 1994, he dies, and Kate comes home.
But in December 1993, Kate — then not yet trapped in the basement — almost gets caught. Martin is out of the house, and Jeanette breaks in. The audience isn't sure whether or not Jeanette saw Kate or not, but Kate tells the police she did. Jeanette denies it, and thus, their court battle begins in 1995.
The 'Cruel Summer' season finale shows the court battle
Throughout the previous nine episodes, a lot has come to light Audiences learned how Jeanette came to have a key to Martin's house, her deteriorating friendship with Mallory, and how everything changed for her at home. They also saw how Martin groomed Kate and how she ended up in the basement.
But there are still plenty of questions left unanswered. The focus of the trial will, undoubtedly, be whether or not Jeanette saw Kate. However, there's another burning question audiences can't shake: Who is Annabelle? Kate mentioned the name in therapy in connection to Martin, but no one knows who she is — even Kate.
Could there be a 'Cruel Summer' Season 2?
With all of these questions left to answer, there's a lot to squeeze into the hour-long finale. But given its popularity, there's always the possibility of a second season. However, creator Bert V. Royal and executive producer Jessica Biel haven't revealed whether that's in the cards.
One Cruel Summer star touched on the possibility of season 2. "All the characters in the show are so interesting, and all the characters have so much going on, so there are endless possibilities [for a second season]," star Harley Quinn Smith, who plays Mallory, told Comicbook.com.
Source: Read Full Article