Five of the eight people killed in a horrific bus crash in New Mexico on Thursday have been identified.
Authorities also announced all eight people died as a result of blunt force trauma, according to the medical investigator.
The first five victims were identified as Charla Bale, 34, Terry Mason, 45, Veronica Jean Williams, 49, Sadie Thomas, 50, and Luis Alvarez, 50.
Authorities believe, based on an interview with the driver, that the tractor trailer blew out a tire and veered across a median before it hit a Greyhound bus head-on, according to New Mexico State Police. The accident happened on I-40 near Thoreau, New Mexico.
Alvarez was the driver of the bus.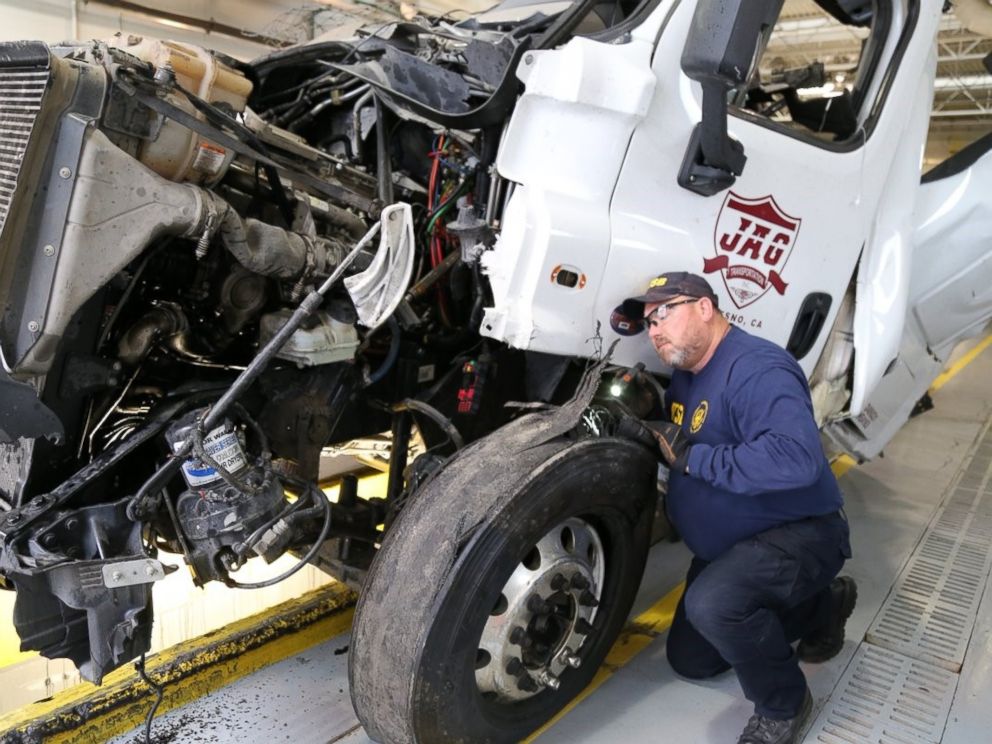 "My heart goes out to the families of these victims. We are always diligent to try and identify decedents quickly so we can release them back to their families," Dr. Kurt Nolte, chief medical investigator, said in a statement. "We know there are other families who are still waiting for word of their loved ones and we are using several identification methods to make those identifications."
New Mexico State Police and the National Transportation Safety Board (NTSB) continue to investigate the accident.
The NTSB has downloaded and will analyze information from the electronic logging devices (ELD) of both the Greyhound bus and the semi truck. ELDs have been mandated for all commercial vehicles since December 2017, and it synchronizes with a vehicles engine to record driving time. The NTSB said information obtained from both ELDs will be important to their investigation, providing information on the vehicle's motion.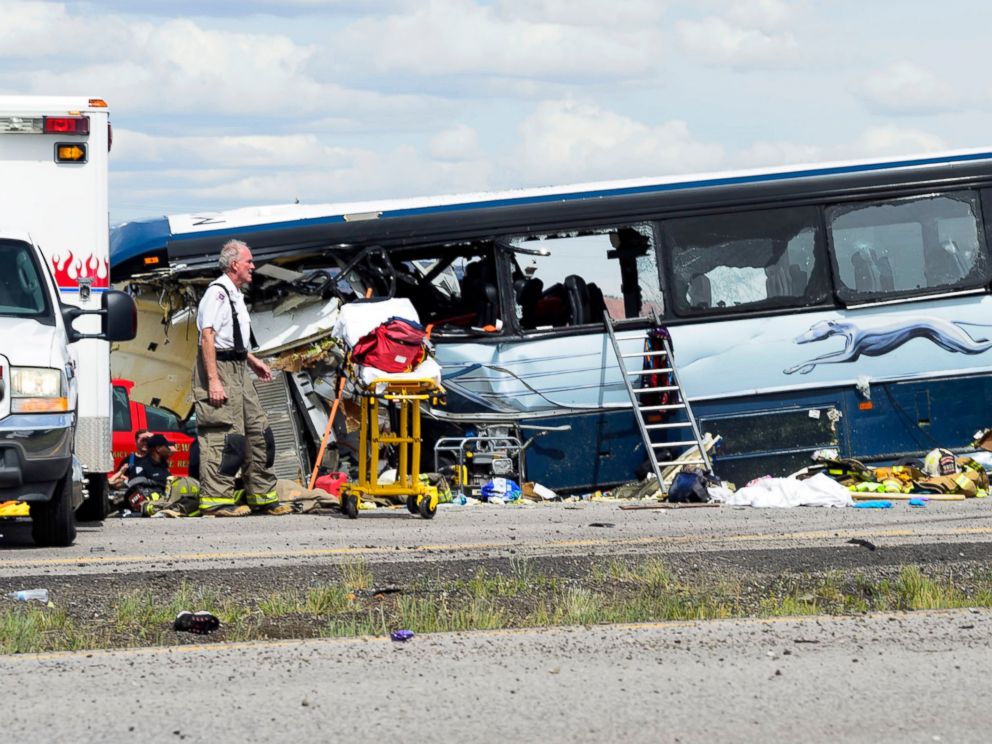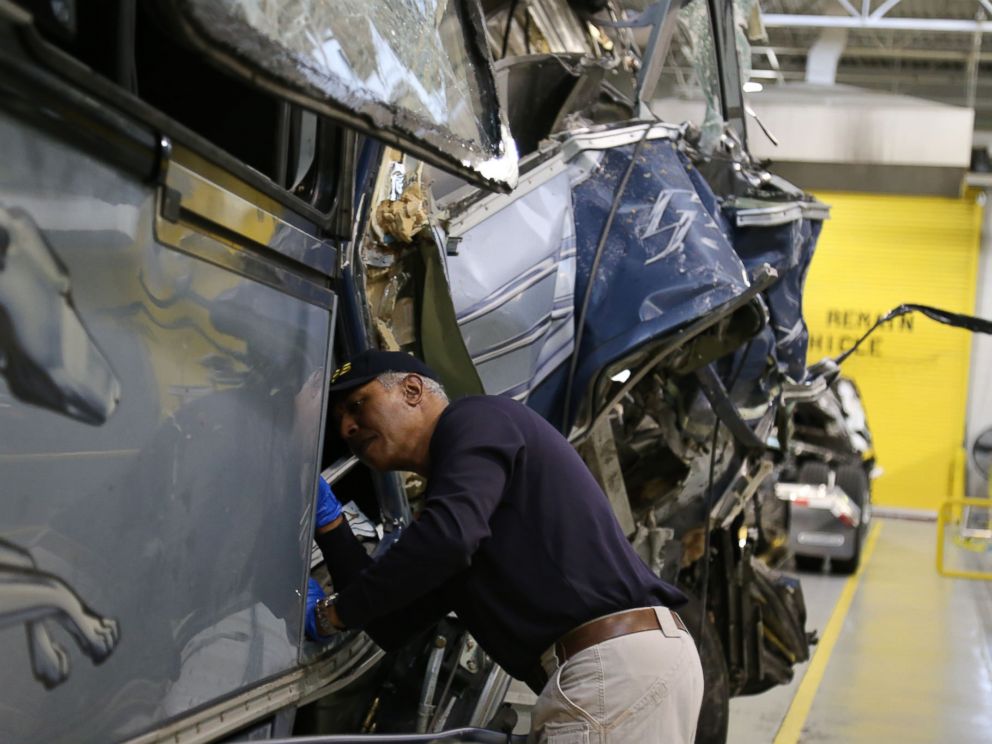 The NTSB has identified Jag Trucking Inc., a new company that began operating in 2014, as the operator of the semi. Jag started the New Entrant Safety Assurance Program in 2014 as required by the Federal Motor Carrier Safety Administration and completed the program with a satisfactory rating.
On Monday, NTSB investigators will meet with Jag company representatives and are working to schedule an interview with the driver. They're currently an unrated carrier.
The NTSB has subpoenaed blood tests for both the semi driver and bus driver, and they are interviewing passengers on the bus to figure out how injuries occurred.
The agency released photos of investigators inspection of the left tire of the truck, which may have caused the accident.
ABC News' Christine Theodorou and Brendan Rand contributed to this report.
Source: Read Full Article