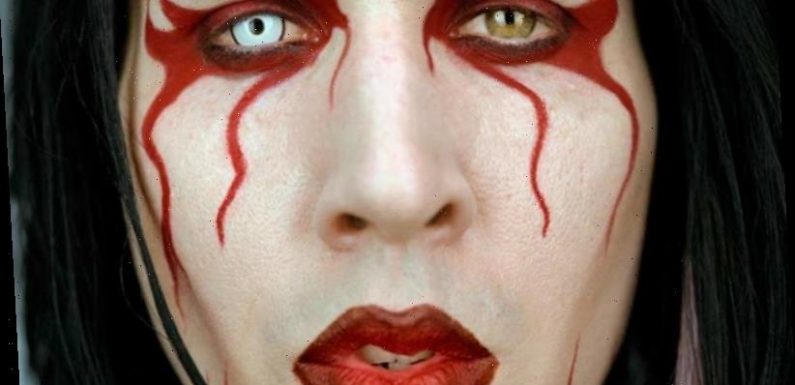 New York: Actor and singer Evan Rachel Wood, who has spoken publicly for years about being a survivor of sexual and physical violence, said Monday that she had been abused by rock musician Marilyn Manson.
"The name of my abuser is Brian Warner, also known to the world as Marilyn Manson," Wood wrote in an Instagram post. "He started grooming me when I was a teenager and horrifically abused me for years. I was brainwashed and manipulated into submission. I am done living in fear of retaliation, slander, or blackmail. I am here to expose this dangerous man and call out the many industries that have enabled him, before he ruins any more lives. I stand with the many victims who will no longer be silent."
Evan Rachel Wood.
Wood, 33, was nominated for a Golden Globe for her portrayal of a volatile adolescent in the 2003 drama Thirteen. More recently, she has starred in Westworld on HBO and was the voice of Queen Iduna in Frozen 2.
Her relationship with Manson became public in 2007, when she was 19 and he was 38. The two were briefly engaged.
A representative for Manson did not immediately respond to a request for comment on Monday. Last year, Manson's representatives issued a statement to Metal Hammer, a music magazine, in response to questions about his relationship with Wood and her congressional testimony about being a victim of domestic violence.
"Personal testimony is just that, and we think it's inappropriate to comment on that," Manson's representatives told Metal Hammer.
Marilyn Manson performs on stage at the Soundwave hard rock and heavy metal music festival at the Melbourne Showgrounds in 2015.Credit:Paul Rovere
Several other women have also accused Manson of having abused them. In 2018, actress Charlyne Yi accused Mason of harassment in a series of tweets that have since been deleted.
Wood, who proposed a California law that extended the statute of limitations on domestic abuse, testified before the state Senate in 2019 that a man whom she did not identify by name had groomed her when she was 18.
"He cut me off from my close friends and family one by one, by exhibiting rage in some form or another when I was in contact with them," she said in her testimony.
"He had bouts of extreme jealousy, which would often result in him wrecking our home, cornering me in a room and threatening me."
She said that she felt terrified for her life, and that he broke her down through starvation and sleep deprivation, and by threatening to kill her. In one instance, he forced her to kneel in their bedroom, tied up her hands and feet, beat her and shocked sensitive parts of her body with a device called a violet wand.
When she tried to leave him, he would call her house incessantly, she said.
Manson told Spin magazine in 2009 that he had called Wood 158 times one day after a breakup. "I have fantasies every day about smashing her skull in with a sledgehammer," he said.
His representatives said in November, in response to questions by Metal Hammer, that Manson's comment in Spin was "obviously a theatrical rock star interview promoting a new record."
Manson described his views on women in a 2015 interview with Dazed, a style magazine.
"Girls should always present themselves to you when you come home," he said. "'Hi honey, I'm home,' and she's wearing lingerie, legs akimbo. 'Come and get it, honey.'"
Wood told Rolling Stone magazine in 2016 that she had been abused "by a significant other, while we were together," and by the owner of a bar.
New York Times
Most Viewed in World
Source: Read Full Article