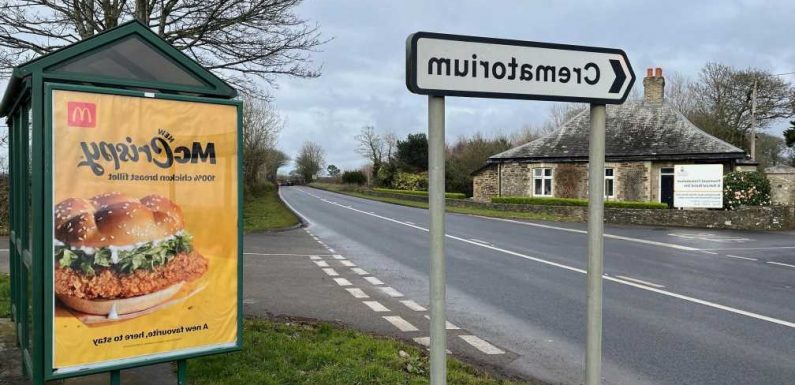 WHAT silly burger did this?
McDonald's is to remove a "tasteless"  poster after advertising its McCrispy next to a sign for a crematorium.
The gaffe was spotted by motorists on the A39 in Cornwall.
It was  pulled so it would not cause distress.
But it's not the only sign or advert to pop up in a problematic location.
Samantha Yule takes a look at some other funny examples . . .
READ MORE MCDONALDS NEWS
McDonalds uses bizarre tactic to stop rampaging yobs clashing in restaurant
Inside 'world's most beautiful McDonalds' with stain glass windows & chandelier

Source: Read Full Article