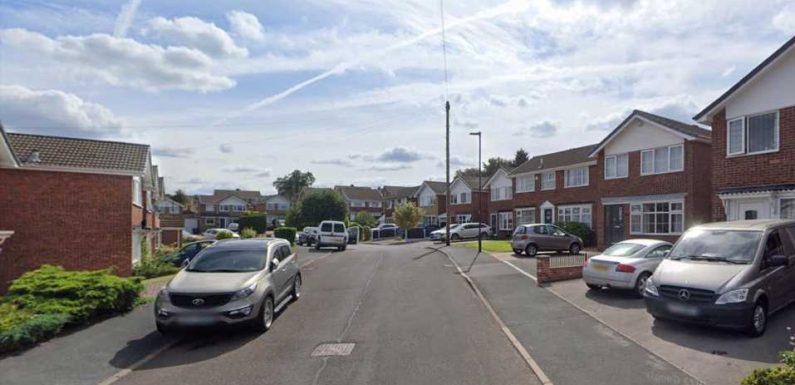 COPS are hunting a sex fiend after a 13-year-old girl was assaulted while walking the woods near a duck pond.
The attack reportedly happened at around 8am on February 8, near Charlton Brook in Chapeltown, Sheffield.
Officers have worked with the victim to produce a computer generated e-fit of a man they would like to identify.
The teen victim – who cannot be identified for legal reasons – continues to receive support from officers.
Officers are urging any residents who live in the area to consider if they hear of saw anything suspicious on that morning.
Those who remember seeing someone who looks like the e-fit image should also get in touch.
Read More in News
Nicola cops took nine days to call back key witness who saw two suspicious men
Royal Navy sailor, 24, found dead at HMS Raleigh training base in Cornwall
Cops added that although a previous appeal had mentioned the assault happened near Mount Pleasant Close, they now believe the girl was assaulted in a wooded area close to the Chambers estate and Charlton Brook.
Investigating officer Wendy Howe said: "We continue to work with the victim and her family to identify the person responsible for this serious offence.
"We know that the incident has caused concern locally and would ask anyone with information about this matter to come forward, especially if you recognise the individual pictured.
"As I'm sure you will understand, this type of offence is highly traumatic and sometimes this means we get new information and new lines of enquiry as the victim is able to process what has happened.
Most read in The Sun
Major BBC reality show CONFIRMED for epic comeback
Girl, 16, stabbed to death in 'targeted attack' pictured as cops hunt 2 people
Ex-Utd star shows fans what they're missing as he scores screamer for new club
You can buy a house for £1 on this newbuild estate- & the residents love it
"In our earlier appeals, we advised that this assault happened near Mount Pleasant Close, but we now believe that the girl was assaulted a little further off the main streets, in the wooded area close to the Chambers estate and Charlton Brook.
"I'd urge any residents living in the area to consider whether they heard or saw anything suspicious on Wednesday morning, or if they saw someone resembling this e-fit image."
Cops said anyone with information that could help officers should get in touch using webchat, online portal or by calling 101 quoting incident number 176 of 8 February 2023.
These can be accessed here.
Source: Read Full Article