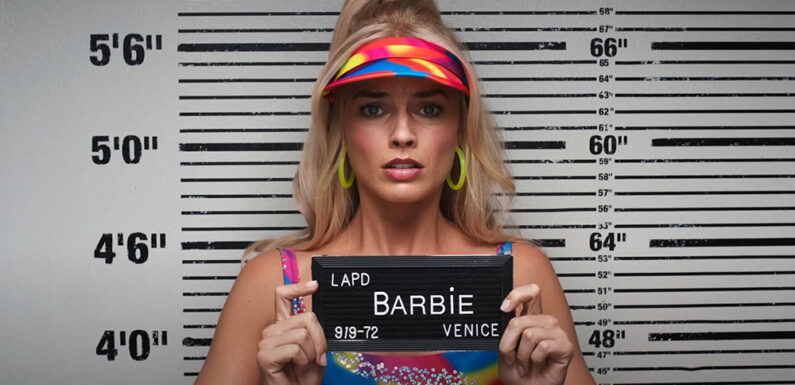 "Barbenheimer" keeps on growing at the box office. Greta Gerwig's very pink fantasy-comedy "Barbie" and Christopher Nolan's extremely dark historical drama "Oppenheimer" powered to bigger opening weekends than originally reported.
"Barbie" ended up with $162 million in its first weekend of release, above Sunday's already record-breaking estimate of $155 million. The Warner Bros. film, starring Margot Robbie as the plastic, fantastic doll, declined just 9% from Saturday to bring in $43.7 million on Sunday.
Those ticket sales rank as the biggest opening weekend of the year, besting "The Super Mario Bros. Movie" ($146 million). "Barbie" also marks the biggest debut ever for a film directed by a woman, overtaking Anna Boden and Ryan Fleck's 2019 blockbuster "Captain Marvel" ($153 million).
"This historic result reflects the intense heat, interest and enthusiasm for 'Barbie," Warner Bros. president of domestic distribution Jeff Goldstein wrote in a note to press. "This doll will indeed have long long legs."
"Oppenheimer," too, beat expectations with $82.4 million, slightly higher than Sunday's huge $80.5 million projection. At the international box office, the biopic about the "father of the atomic bomb" added $98 million for a global tally of $180 million. Even with a box office draw like Nolan at the helm, it's a remarkable start for a three-hour-long period piece with little action and lots of talking. It's one of the best starts ever for an R-rated film, as well as a biographical drama.
The cultural craze of "Barbenheimer," complete with double features of the seemingly different blockbusters with matching release dates, helped to fuel the biggest collective weekend at the box office since the pandemic. More impressively, the box office powered to its fourth-biggest weekend in history with over $300 million industrywide. The top three weekends of all time were led by the debuts of sequels in massive franchises — 2019's "Avengers: Endgame" ($402 million collectively), 2018's "Avengers: Infinity War" ($314 million collectively) and 2015's "Star Wars: The Force Awakens" ($313 million collectively).
Both of the rapturously reviewed, big-budget films managed to crush stratospheric prerelease expectations. Heading into the weekend, analysts were anticipating a $100 million to $110 million start for "Barbie" and a $50 million debut for "Oppenheimer." For the record, either of those results would have been notable for non-franchise films in the heat of summer.
"Barbie" also exceeded expectations at the international box office with $194.3 million (above Sunday's estimate of $182 million), bringing its global tally to a stunning $356.3 million. Those ticket sales are especially notable because "Barbie" didn't have much of a footprint on Imax or premium large format screens, which are more expensive than the average 2D movie ticket.
The reason that "Barbie" was only available on standard screens is because "Oppenheimer," which was filmed with Imax cameras, all but monopolized the industry's footprint for premium large formats. PLFs, where Nolan prefers his movies to be seen, contributed a massive 47% of "Oppenheimer's" domestic tally. Imax alone accounted for $35 million of global ticket sales.
"Around the world, we've seen sellouts at 4 a.m. shows and people traveling hours across borders to see 'Oppenheimer' in Imax 70mm," says Imax CEO Rich Gelfond.
Read More About: