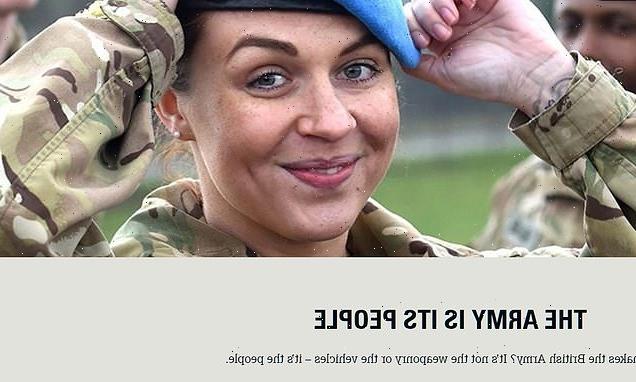 'Astonishingly wasteful': Former Army chiefs and MPs slam defence officials' decision to splurge nearly £1million in taxpayer cash on 'woke' diversity advertising blitz
Armed Forces spent more than £920,000 in 2021-22 on recruitment campaigns
Adverts included men and women from minority ethnic backgrounds in uniform
Read more: MPs fear Britain's armed forces 'have been cut beyond the bone'
Defence officials were condemned yesterday for splurging nearly £1million on a 'woke' advertising blitz to hit diversity targets.
Figures reveal the Armed Forces spent more than £920,000 in 2021-22 on recruitment campaigns 'targeted to reach under-represented communities across the UK'.
The adverts included images of men and women from minority ethnic backgrounds in uniform with medals. 
Ex-Army chiefs and MPs branded it 'astonishingly wasteful' as inflation eats into budgets and said the money would be better spent on the frontline amid the war in Ukraine.
The diversity drive also sparked controversy last August when it was claimed that RAF job offers to white male recruits had been effectively paused to meet quotas.
Figures reveal the Armed Forces spent more than £920,000 in 2021-22 on recruitment campaigns 'targeted to reach under-represented communities across the UK'
Source: Read Full Article