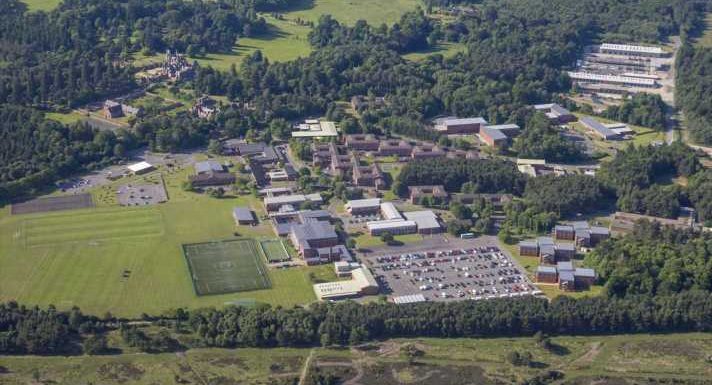 THE UK's most relaxed places to live have been revealed – but how chilled out is your town?
A new study has ranked the least stressful areas to live based on measures including the reported anxiety levels average weekly hours at work and life satisfaction of locals.
The district of Surrey Heath, Surrey took the top spot, with some of the lowest anxiety and highest life satisfaction metrics based on resident surveys.
All the metrics were combined into a Stress Index score, with the district coming in lowest at 68.
Commuter areas were prevalent in the top five, with the areas around London generally scoring well.
In fact, four of the top five on the list were in the capital's commuter belt.
READ MORE UK NEWS
Cops to face questions over personal disclosures as Nicola's father 'needs hope'
I was sent a shocking text by bungling British Gas… they just don't care
Surrey Heath is made up of towns including Camberley, Frimley and Bagshot and is just about an hour away from London by car.
Lichfield, Staffordshire came in second, while Dartford, Kent took third.
Rochford, Essex and St Albans, Hertfordshire then rounded out the top five.
The research was carried out by private rehab provider the Abbeycare Foundation.
Most read in The Sun
Love Island's Kaz jailed in Dubai after clip emerged of her snorting substance
Huge BBC sport show 'axed' after 56 YEARS just two months before event starts
Bruce Willis is battling dementia, his daughter reveals in heartbreaking post
Gemma Collins wants to name her unborn baby after her favourite CHEESE
A spokesperson for the foundation said: "Modern life has become fast-paced, expensive and oftentimes complicated. These additional stressors can have many adverse impacts on our mental and physical health.
"Reports have shown that increased stress can cause many people to smoke, drink and take less care of their bodies. Therefore, it's important to manage our stress wherever possible to improve overall quality of life.
"The research shows a clear correlation of how location, job and personal health can impact mental and physical health.
"Those with higher wages and better work-life balances will often feel less stress due to having more free time to spend with friends and family, and the ability to also engage in hobbies that they enjoy and find pleasure in outside of their career."
They added that those experiencing high levels of stress can find resources online and through the NHS about managing stress and getting help.
Top 10 least stressful places to live in the UK (with Stress Index scores)
1. Surrey Heath, Surrey (68)
2. Lichfield, Staffordshire (70.1)
3. Dartford, Kent (71.2)
4. Rochford, Essex (72)
5. St Albans, Hertfordshire (72.1)
6. Sevenoaks, Kent (72.2)
7. Tandridge, Surrey (72.4)
8. Warwick, West Midlands (72.7)
9. Waverley, Surrey (72.8)
10. Basingstoke and Deane, Hampshire (73)
Source: Read Full Article