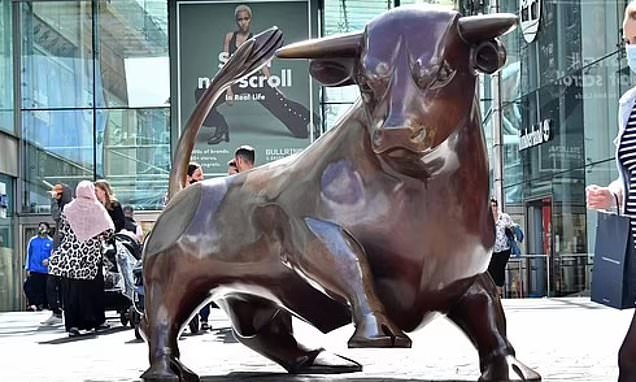 'Birmingham used to be emblematic of British innovation. Now it's a symbol of recklessness and ineptitude': LEO MCKINSTRY on why the fall of Birmingham is a shambles with echoes of the Militant and Liverpool
Read more: Birmingham City Council declares itself 'effectively BANKRUPT'
Neil Kinnock, in his most famous speech as Labour leader, launched a savage attack in 1985 on the running of Liverpool by the extreme Left-wing Militant Tendency.
His thunderous verbal assault denounced the municipal leaders for their attachment to 'dogma', which had led to the 'grotesque chaos of a Labour Council hiring taxis to scuttle round the city to deliver redundancy notices to its own workers'.
Almost 40 years later, that resonant phrase 'grotesque chaos' could be applied to Labour-run Birmingham, Europe's largest local authority, which has effectively filed for bankruptcy because of its colossal debts. 
Its desperate financial position is a brutal indictment of the city's shambolic mismanagement, reckless disdain for public money and inability to understand the realities of its own policies. 
Instead of serving its residents, this empire of bureaucratic waste and incompetence has ended up punishing them.
Bust: Bull sculpture in city's Bullring
Birmingham City Council has declared itself effectively bankrupt after facing a £760million bill
Birmingham used to be emblematic of British innovation and the strength of local democracy. In the late Victorian age, the city was run by the brilliant industrialist Joseph Chamberlain, who pioneered a host of improvements like the creation of parks and the introduction of gas supplies.
READ MORE: Warnings that Labour-led Birmingham Council 'going bust' could lead to 'tough' cuts in services
The contrast with the present mediocrities could not be greater. A recent internal report by Labour's own National Executive Committee stated that there was 'a dysfunctional climate' at the top of the city's Labour Group. 
The report led to the replacement of the ineffectual Ian Ward as city leader by John Cotton, a Labour apparatchik, communications officer and freelance consultant. But the problems remained. 
The primary cause of this week's meltdown has been the council's failure to settle a landmark compensation case involving 170 female workers who were found to have been denied the same bonuses paid to men between 2006 and 2012. 
Protesting its inability to pay the bill in full, the city has allowed its liability to keep on growing – at up to £14 million a month. So far, it has forked out over £1.1billion in payouts but still owes £760million, which it now says it cannot pay. 
Once again, we see the destructive consequences of socialism in action. Wishful rhetoric about equality has led to financial chaos.
Recklessness and ineptitude are endemic throughout Birmingham's municipal corridors. 
A worker clears the street of rubbish in Birmingham city centre on September 5, 2023
All new council spending in the city, with the exception of protecting vulnerable people and statutory services, must stop immediately
With a loud fanfare, the council brought in a new Oracle IT system which not only failed to work properly but its budget soared from £19million to a potential £100million. 
Similarly, a gargantuan new central library was built at a cost of £189million, plus an annual £12million Private Finance Initiative repayment.
Inevitably, industrial relations are appalling, as epitomised by two recent long-running strikes in refuse collection and home-care. 
The city's housing operations are such a mess that the local authority has been described as the city's 'worst slum landlord.' Some 29 per cent of its tenants live in sub-standard homes and 4,000 families are in temporary accommodation.
This is the desperate position to which Birmingham has been reduced through woeful maladministration. The city's dire record is a blot on both municipal Britain and Labour's credibility.
Source: Read Full Article