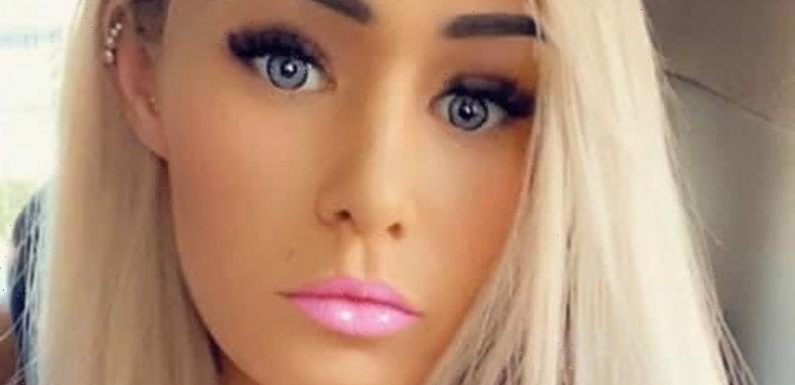 A woman killed in her home, allegedly by her partner, was accused by another man of trying to extort money over a rape claim, a court has heard.
Ricardo Barbaro is accused of murdering Ellie Price and during a hearing that will determine whether he stands trial, the woman's mother told Melbourne Magistrates Court she saw fear in her daughter's eyes when her boyfriend interjected in a FaceTime call.
Ellie Price.
Mr Barbaro, 34, is charged with murder after Ms Price, 26, was found dead in her South Melbourne apartment on May 4 last year. Police believe she was murdered up to five days beforehand.
Mr Barbaro's lawyers have raised the theory that others might have wanted to harm Ms Price, and the court heard on Monday that a man in his 50s accused her of extortion.
Ms Price's mother, Tracey Gangell, confirmed the man sent her messages saying he wanted nothing more to do with Ms Price. The man was earlier described as one of Ms Price's few friends in Melbourne after she moved from Tasmania as a teenager.
Ms Gangell said the friend claimed Ms Price threatened to go to the police and report a rape if he didn't pay her.
Ricardo Barbaro.
Ms Gangell told defence counsel Mark Gumbleton her daughter wouldn't do such a thing, but said that when she tried to discuss the claim with Ms Price, Mr Barbaro interjected on the call.
"Ric put his head in the back of the phone and said, 'Yeah, tell her what you did', and she didn't say anything," Ms Gangell said, crying.
"I just shut up as soon as she did that because she had fear in her eyes".
Ms Gangell said she knew "straight away" not to discuss the issue with her daughter in front of Mr Barbaro because "I knew there was something that just wasn't right".
She said she would "never forget the look on her face".
Ms Gangell also confirmed Ms Price was involved in a violent relationship with another man before she began seeing Mr Barbaro.
Ms Price lived in Melbourne to earn money for her and her young son, the court heard, but her mother did not know how she was able to afford to live in South Melbourne or own a Mercedes-Benz. Ms Price worked as an exotic dancer, but Ms Gangell said she didn't discuss her work or lifestyle with her daughter.
In the days before Mr Barbaro allegedly murdered Ms Price, he saw a GP about devising a mental health plan.
GP Reda Makarious said Mr Barbaro reported low self-esteem, anxiety, financial and work stresses, cocaine use, hearing noises but not voices and relationship problems.
"When I asked him, he said arguments, but he didn't mention any further detail," Dr Makarious said.
Mr Barbaro had previously raised with another doctor a relationship problem over seeing his four children.
Dr Makarious said he directly asked if Mr Barbaro felt like he would hurt himself or anybody else.
"He hasn't mentioned any thoughts to harm himself or others," he said.
The GP said he saw a blonde woman waiting with Mr Barbaro that night, but that the accused man entered the consultation room without her.
The hearing continues.
Start your day informed
Our Morning Edition newsletter is a curated guide to the most important and interesting stories, analysis and insights. Sign up here.
Most Viewed in National
From our partners
Source: Read Full Article