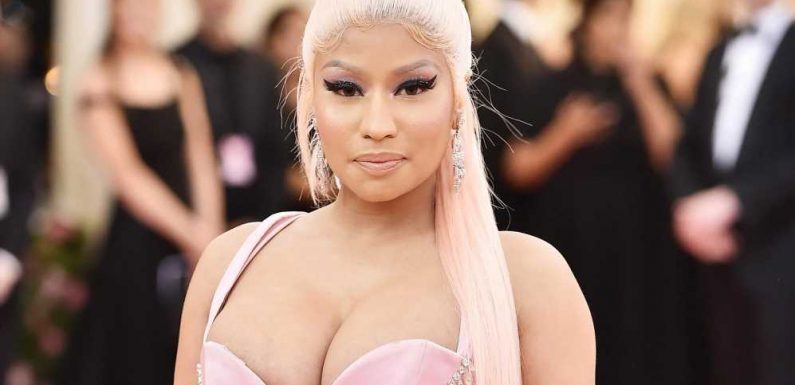 NICKI Minaj has mocked Boris Johnson in a video recorded for the PM following her spat with Chris Whitty.
The rapper is embroiled in a bizarre row with England's Chief Medical Officer after he denied her claims about the vaccine as "ridiculous" and "strange".
The rapper told her 22.6m followers that a friend of her cousin's got the jab and his "testicles became swollen" – so she would wait for more information before getting the vaccine herself.
She did not attend last night's Met Gala because she's not get vaccinated.
Responding to misinformation on the jabs, Professor Whitty said: "There are a number of myths that fly around, some of which are just clearly ridiculous, and some of which are clearly designed to just scare.
"That happens to be one of them. And it's untrue."
He said those who are deliberately "trying to discourage other people from taking a vaccine which could be life-saving" should be "ashamed".
Meanwhile, at this afternoon's press conference, the PM said: "I'm not as familiar with the work of Nicki Minaj as I probably should be but I am familiar with Nikki Kanani, superstar GP of Bexley.
"She will tell you that vaccines are wonderful and everybody should get them.
"So I prefer to listen to Nikki Kanani."
Rapper Nicki has already hit back – using a mocking British accent to address Mr Johnson directly.
She shared a voice recording posted on Twitter with the caption: "Send this to the Prime Minister and let him know they lied on me.
"I forgive him. No one else. Only him."
In the recording, she said: "Yes, hello Prime Minister, Boris, it's Nicki Minaj – I was just calling to tell you that you were so amazing on the news this morning.
"And I'm actually British. I was born there. I went to university there. I went to Oxford. 
"I went to school with Margaret Thatcher. And she told me so many nice things about you. 
"I'd love to send you my portfolio of my work, since you don't know much about me, I'm a big, big star in the United States."
More to follow…
For the latest news on this story keep checking back at Sun Online.
Thesun.co.uk is your go to destination for the best celebrity news, football news, real-life stories, jaw-dropping pictures and must-see video.
Download our fantastic, new and improved free App for the best ever Sun Online experience. For iPhone click here, for Android click here. 
Like us on Facebook at www.facebook.com/thesun and follow us from our main Twitter account at @TheSun.
Source: Read Full Article