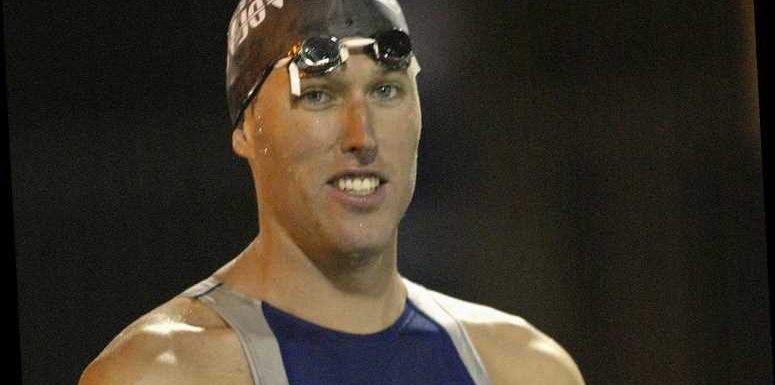 Klete Keller, the Olympic gold medalist who was captured on video participating in the U.S. Capitol riots last week, has been arrested and charged, PEOPLE confirms.
Keller, a swimmer who won two gold medals on the U.S. relay team along with Michael Phelps, is facing charges of obstructing law enforcement engaged in official duties incident to civil disorder, knowingly entering or remaining in any restricted building or grounds without lawful authority and violent entry and disorderly conduct on capitol grounds, according to a criminal complaint by the U.S. District Court in Washington D.C. obtained by PEOPLE.
He was identified by former teammates and coaches via social media images showing him inside the Capitol, The New York Times reported Tuesday.
The 38-year-old was seen inside the Capitol during the violent siege that left five people dead. Video on social media shows Keller wading in a crowd of rioters who were being pushed out from the Capitol Rotunda by law enforcement, inside the building.
The Times reported a number of Keller's former teammates and coaches identified him in a video posted on Twitter by a reporter from the conservative news outlet Townhall.
Motivated by President Donald Trump, thousands of rioters stormed the Capitol on Wednesday, forcing members of Congress to evacuate and leading to the pause of the joint session called to certify the Electoral College votes cast in the 2020 presidential election.
Since then, the FBI has asked the public to help identify violent Trump supporters via social media. On Tuesday, Acting U.S. Attorney for the District of Columbia Michael Sherwin said at a press conference that authorities have charged more than 70 people. However, that number is expected "to grow into the hundreds" as officials have more than 170 "subject files."
He called the amount of potential charges "really mind blowing." 
Neither Keller or his family responded to PEOPLE's attempts to reach them for comment. Keller has not made any public statements regarding his reported involvement in what Senate Majority Leader Mitch McConnell later denounced as a "failed insurrection" attempt.
USA Swimming also did not respond to PEOPLE's request for comment. Attorney information was not available Wednesday.
Source: Read Full Article