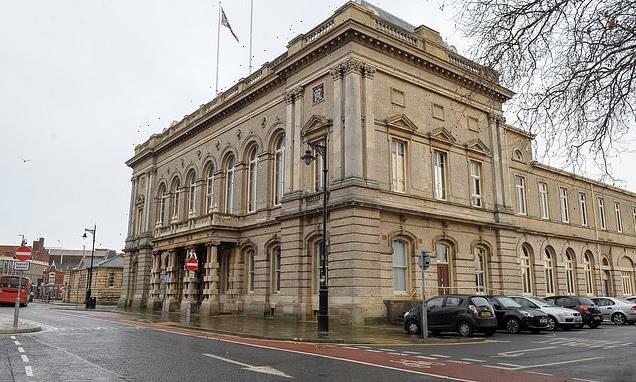 Schoolgirl, 14, was tragically found dead in her bed by her mother after taking ecstasy during Covid lockdown, inquest hears
Estere Mickane, 14, from Scunthorpe, was found dead in her bed by her mother
An inquest into the schoolgirl's death heard she bought ecstasy tablets 
A 14-year-old schoolgirl was tragically found dead in her bed by her mother after taking ecstasy during the Covid lockdown, an inquest has heard.
Estere Mickane, a pupil at Outwood Academy in Scunthorpe, Lincolnshire, became increasingly isolated after national coronavirus restrictions were first imposed in March 2020, the hearing in Grimsby was told.
Her mother Evita Kevisa said the teenager found home schooling difficult and missed her friends.
Ms Kevisa's concerns grew after the teenager made a group of friends who arrived at the house smelling of cannabis. The girl then started spending more time on Snapchat and changing her look, including her dress-sense and makeup, the inquest heard.
The mother found Estere dead in her bed after she returned to her Jackson Street home from work on August 22, 2020. The inquest heard that the child had bought Methylenedioxymethamphetamine tablets, commonly known as ecstasy, 'from a lad in Scunthorpe' – and that her friends had tried to persuade her not to take the dangerous drug.
Schoolgirl Estere Mickane, 14, from Scunthorpe, was found dead in her bed by her mother after taking ecstasy tablets, an inquest at Grimsby Town Hall (pictured) heard yesterday
A friend, who was not named in the inquest, said Estere and a couple of her friends took ecstasy tablets on a number of occasions 'in the park or on the streets'.
In a statement read at the hearing, they said that after a number of times taking drugs, two of her friends urged her to stop buying the tablets and Estere reassured the friend she would stop taking them.
The friend said that earlier in August, Estere and her friends had a 'falling out' and they never saw her again.
She said in the statement: 'Estere was a good friend and good company. We begged her to stop. I never thought she would take an overdose. She was fed up in lockdown. It came as a total shock and I miss her. She was a really lovely person and I miss her so much.'
Detective Sergeant Ron Nutting of Humberside Police said a forensic examination of the schoolgirl's bedroom found no evidence that she had deliberately taken an overdose.
A post-mortem examination revealed 'much higher level of MDMA (ecstasy) than recreational use.' 
High levels of ecstasy use can cause heart failure and kidney and liver failure, the inquest heard.
Toxicologist specialist Dr Nadia Burgess said in a report: 'It is a myth that it is a safe drug.'
In her conclusion, assistant coroner, Marianne Johnson said: 'Unfortunately it appears the warnings from her friends were not heeded by her.'
She added: 'She continued to take the drugs. It was a spur of the moment. She had her whole life in front of her and I have the deepest sympathy for her family and friends.' She concluded the death was as a result of drugs.
Mrs Johnson said: 'Young people think ecstasy is safe. The reality is it most certainly is not a safe drug. It is a hazardous drug. It is an illegal Class A drug because there is no known safe level. 
'You have to consider the purity of a tablet and whether it is taken in conjunction with any other stimulant.
'It acts differently according to the circumstances. It is a hazardous drug which should not be taken.'
Source: Read Full Article