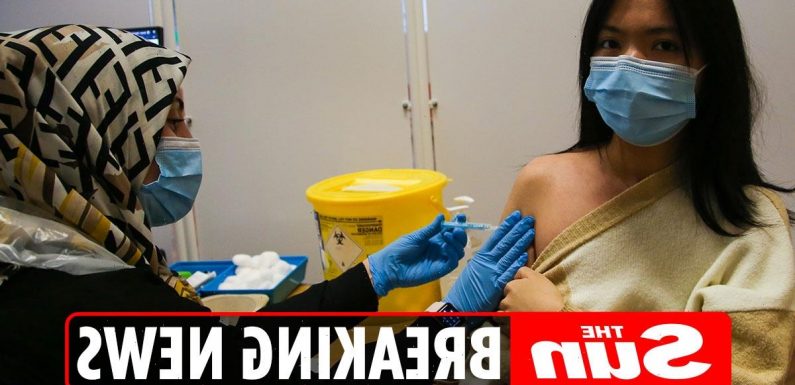 THE number of people testing positive for Covid is at the highest level in more than a month.
A further 53,945 cases have been reported today as Brits brace for more Omicron infections.
Health chiefs have also recorded 141 more deaths in the past 24 hours as the country heads into the dark winter months.
The last time cases were over 50,000 was on October 21, when there were 51,484.
Case numbers are also up by almost 15 per cent on this time last week, when 47,240 new infections were recorded.
Scientists are already estimating that one in every 300 new cases are caused by the mutant super-strain Omicron, which emerged just last month in South Africa.
There have been 32 confirmed cases of the new variant so far – with 22 in England and 10 in Scotland.
But experts say the true number is likely to be significantly higher.
Medics fear vaccines will be less effective against the strain, sparking a race to offer booster jabs to all Brit adults by the end of January.
And restrictions have been tightened, with masks back in shops and on public transport.
Meanwhile, all travellers to the UK must now quarantine at home until they get the results of a day 2 PCR test.
More to follow…
For the latest news on this story keep checking back at Sun Online.
Thesun.co.uk is your go to destination for the best celebrity news, football news, real-life stories, jaw-dropping pictures and must-see video.
Download our fantastic, new and improved free App for the best ever Sun Online experience. For iPhone click here, for Android click here. 
Like us on Facebook at www.facebook.com/thesun and follow us from our main Twitter account at @TheSun.
Source: Read Full Article