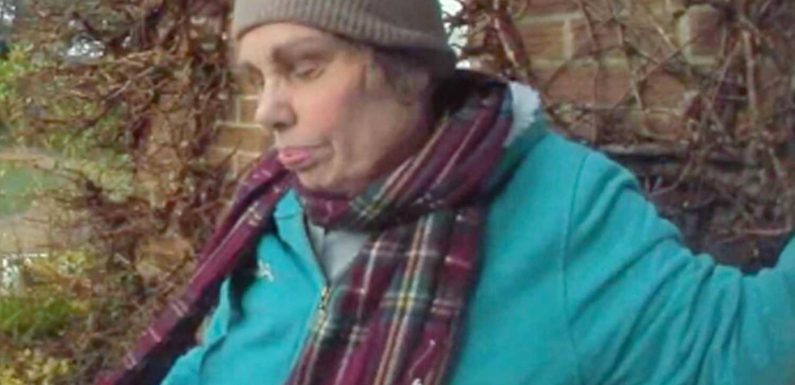 MACKENZIE CROOK'S sister-in-law Laurel Aldridge has been missing since February 14, 2023.
The star has appeared on TV to appeal for witnesses in the hope of finding her. But what else do we know about her disappearance?
Who is Laurel Aldridge?
Laurel Aldridge is a missing person who lives in Walberton, West Sussex.
She is the sister-in-law of actor Mackenzie Crook, best known for starring as Gareth in The Office from 2001 to 2003.
Crook said during a live TV appeal that they think that she may have had a crisis and gone on a long walk.
What has Mackenzie Crook said?
The actor, also known for his roles in Pirates Of The Caribbean and Worzel Gummidge, is part of a search party looking for Laurel, who is the older sister of his wife, Lindsay.
READ MORE ON LAUREL ALDRIDGE
Mackenzie Crook says sister-in-law may have had 'crisis' before vanishing
Mackenzie Crook begs public for help finding missing sister in law
He told Good Morning Britain on Tuesday, February 21, 2022: "At the moment everyone is containing their emotions.
"I'm sure the time will come for that later but right now everyone is very determined and driven.
"We've got a strong suspicion that she is in the local area but that's just a hunch we're going on.
"We can't imagine that she has gone very far afield."
Most read in The Sun
Mum failed by Nicola cops left suicide note saying 'I hope my life saves another'
Horror moment Dan Walker knocked out after being hit by car & flung from bike
Maddie's parents suffer 'unnecessary pain' over woman's claims, source says
BT Sport and Eurosport to disappear from screens in major shake-up
When did Laurel Aldridge go missing?
Laurel, 62, was last seen in the Walberton area, near Arundel, in West Sussex on February 14, 2023.
She is currently undergoing chemotherapy for cancer.
Cops are now urging the public to check their dashcam footage in a bid to find 5ft 4in Laurel.
They are particularly keen for anyone driving along the A27 between Fontwell and Arundel and the A29 between Fontwell and Houghton to check their dash cams.
Anyone driving within the Slindon and Walberton areas are also urged to check footage.
Detective Sergeant Alan Fenn said: "We are continuing to pursue multiple lines of enquiry and would thank any members of the public who have provided information to us so far."
Photos released by Sussex Police show Laurel wearing a turquoise fleece, a maroon tartan scarf and brown hat.
She also had a grey puffer jacket with her which officers believe she may have been wearing.
Source: Read Full Article