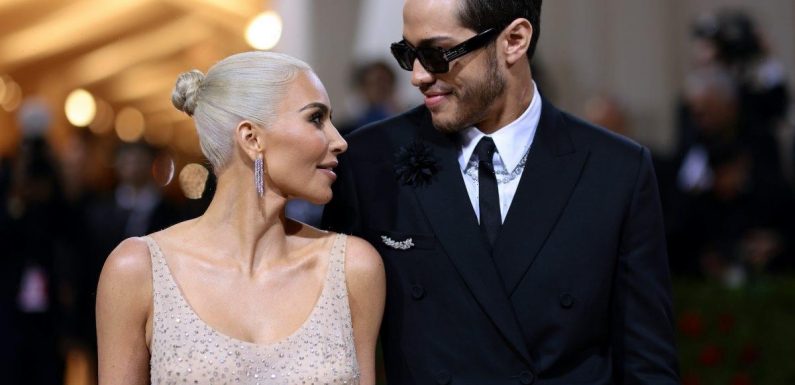 Kim Kardashian and Pete Davidson's body language on the 2022 Met Gala red carpet was revealing, according to one expert. According to a body language expert, Kardashian appeared dominating while Davidson looked uncomfortable.
Kim Kardashian and Pete Davidson's Met Gala body language was revealing, expert says
Kardashian and Davidson graced the 2022 Met Gala red carpet in style, with Kardashian wearing Marilyn Monroe's "Happy Birthday, Mr. President" dress and the comedian looking dapper in a sleek black suit.
Body language expert Darren Stanton told PureWow (speaking on behalf of Slingo) that the couple's gestures and expressions gave some insight into their relationship.
"There were moments when Pete tilted his body position away from Kim, so much so that there was a subtle distance between them and forced them to appear quite separate despite being together," Stanton explained.
He continued, "The position of Pete's feet was also significant — his foot was turned at an angle, again away from Kim, in the direction he was inclined to go in."
Stanton shared how this posture showed Davidson wasn't entirely comfortable in the moment.
"It's a tell-tale sign of someone feeling uncomfortable and wanting to remove themselves from the situation they are in," he explained. "Such a gesture from Pete suggests he isn't fully confident around Kim in public yet and that the pair are still defining how they present themselves in public."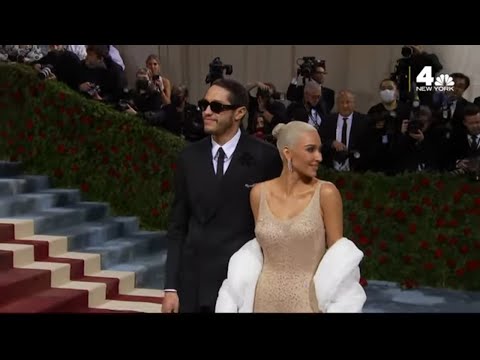 Kim Kardashian appeared 'more dominant,' expert said
Kardashian, of course, is a pro at red carpets so it's understandable that Davidson was a bit out of his element.
"At one point, Pete was seen gazing at Kim and had his body turned towards her as she worked the cameras. Kim, meanwhile, was ever the professional and adopted her signature pose — holding her hands on her hips with sharp elbows," Stanton shared.
"This gesture is used to assert your importance, while Pete stood with a simpler posture, suggesting that Kim is the more dominant one of the couple," he added.
Davidson showed a departure from his more casual style, something Stanton attributed to Kardashian. "It was easy to see Kim's influence on Pete for their red-carpet appearance at the Met Gala, with Pete ditching his usual t-shirts for a very slick designer suit," he explained.
"From Kim's body language, it's clear to see that she wants to play out her relationship with Pete differently in the media, compared to her previous marriage to Kanye West," the expert added.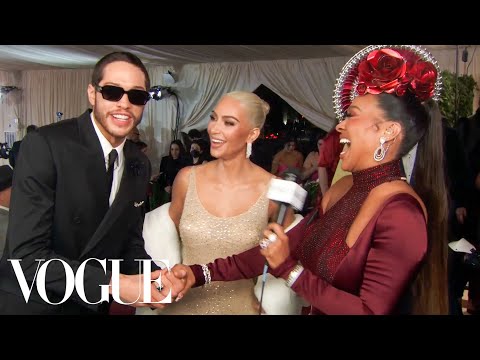 Expert compared Pete Davidson and Kanye West
Stanton also compared Davidson and West's body language. West let Kardashian be the main focus at these kinds of events in the past.
"There is also a clear difference between the images of Pete and Kim to previous photos of herself and Kanye at similar events," Stanton said. "Kanye usually had a tendency to hold back and let Kim take center stage — often dismissing the spotlight."
Davidson, the expert said, "appears to like the limelight and positioned himself very close to Kim as they walked the red carpet."
Stanton noted, "He is used to dealing with the public and the media attention, although it appears he isn't completely comfortable out in public with Kim just yet."
Source: Read Full Article