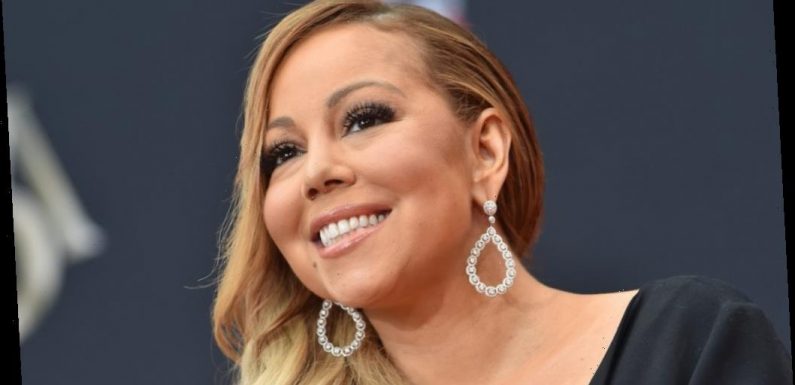 Mariah Carey has often presented a perfect persona to the world. Over the past three decades, the Grammy-winning singer has accomplished things many artists can only dream of. But by the same token, her massive fame has also made her an easy target for scrutiny at even the slightest misstep.
Mariah Carey connected with her Lambs before social media
In her 2020 memoir The Meaning of Mariah Carey, the "Loverboy" singer often reflected her relationship with her Lambs — her legion of dedicated fans that she said is the family she never had. She noted that she connected with them in ways celebrities never did, even before the age of social media: she would leave voice messages for them on her website and tell them honestly how she was feeling.
One of Carey's ways of giving back to her fans was to arrange a surprise appearance on Total Request Live. "I showed up on set with a spunky ponytail, pushing an ice-cream cart full of Popsicles and wearing an oversized air-brushed 'Loverboy' T-shirt with a surprise underneath: an eighties Glitter look," she recalled. "It was an innocent and silly stunt and highly unrehearsed."
Mariah Carey's unscripted moment of love for her fans
TRL host Carson Daly was caught off-guard by Carey's surprise, and acted more upset and shocked that Carey was there than excited, as a host usually is. She began passing out ice cream to her fans and showing them the same love that they gave her.
Daly's reluctance to riff off Carey's antics ended up making the stunt look more unhinged than anything else. "TRL. Was. A. Stunt. Gone. Awry," she wrote bluntly.
But she didn't care; it was all worth it because she got to pay it forward to her Lambs. "My fans saved my life and continue to give me life every day. So honestly, I don't give a f*ck if publicists or press thought I was crazy for bringing Popsicles or making phone calls to my fans," she affirmed. "The Lambs are everything, and every song, every show, every video, every post, every festive moment, everything I do as an artist is for them."
Mariah Carey's 'TRL' stunt haunted her for months
The backlash Carey faced for the TRL incident made her unable to appreciate the moment for what it was.
"The press devoured my silly TRL stunt and me right along with it," she said honestly. "It was the first time I had experienced the phenomenon of a public fail that woke the monster in the media, that vicious vampire that gains its strength by feeding on the weaknesses of the vulnerable."
"The monster in the media is only satisfied when you are destroyed."
Source: Read Full Article