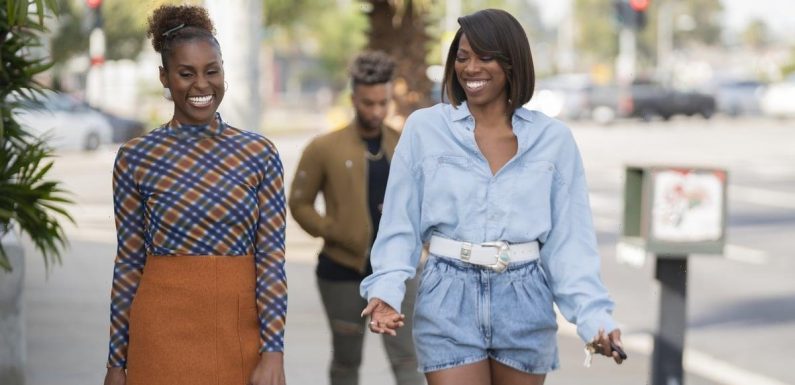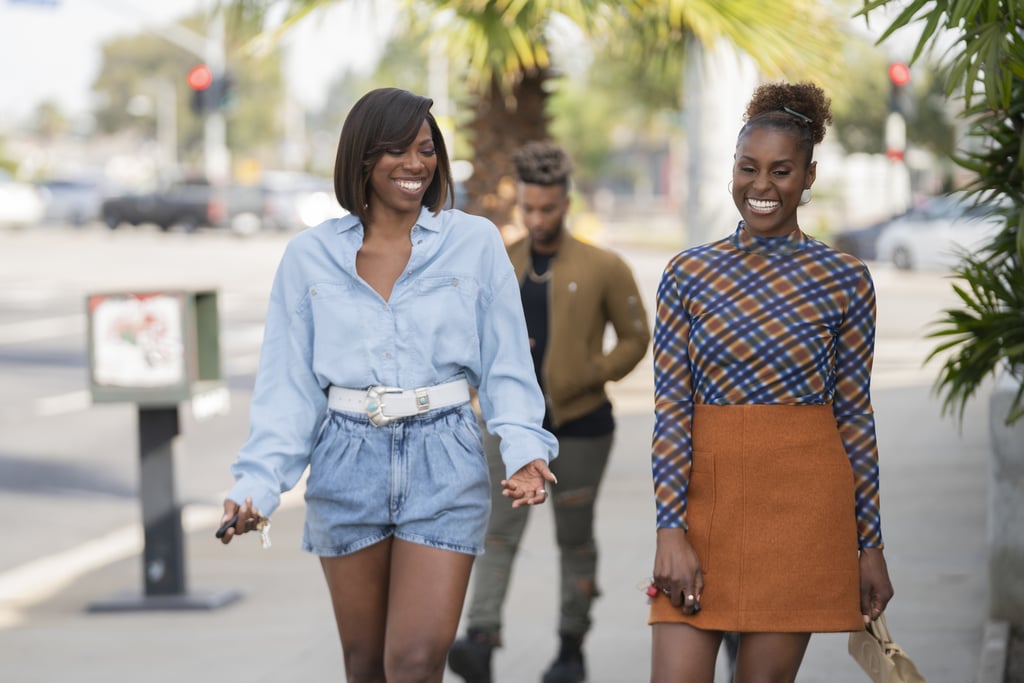 11 A+ Style Lessons We Learned From The Ladies Of Insecure

With only three episodes left, HBO's Insecure is almost done. Although we will miss watching the back-and-forth dating triangles, selfie mirror rapping, and powerful ride-or-die friendships unfold, the style lessons we learned from Issa, Molly, Kelli, and Tiffany, will be with us long after the show wraps.
After stepping in on season three of the show, costume designer Shiona Turini curated the onscreen looks with the perfect mix of high fashion pieces, vintage, and everything in between. The show was a platform for our favorite Black-owned brands like Telfar and Pyer Moss, showcasing all the different personalities of the four leading women.
We see Issa in bold prints, colorful patterns, political tees, and lots of vintage pieces. Molly sports the perfect blend between working professional and full glam. Kelli is seen time and time again in unique, unafraid prints. And Tiffany, the most polished of them all, enjoys fitted dresses and feminine prints. It's been five seasons and countless reasons that Insecure will be in our style inspiration book forever. Read on for 11 lessons we learned from the iconic show.
Source: Read Full Article