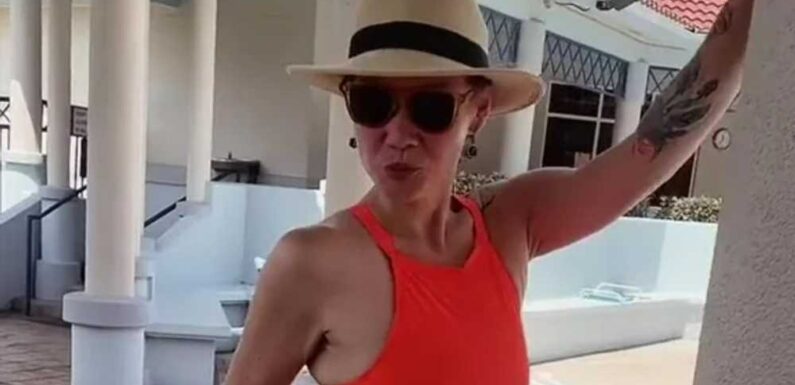 IT'S summer time, which means it's bikini and swimsuit season. 
Whether you are heading overseas or trying to have a staycation – the wet-suits will most probably make an appearance once this year. 
And it seems that everyone is loving them all right now.
The Swimwear Market size is expected to grow from £10 billion in 2023 to £11.6 billion by 2028, at a CAGR of 2.98% during the forecast period (2023-2028), according to Mordor Intelligence.
And thanks to places like social media, which is filled with body positive content, many more people are feeling much more confident about wearing swimwear.
Kayla, 32, who goes by the name of kayslayshair12, is one of them.
READ MORE ON FASHION
I'm a fashion pro – 3 trends you think look good but make you look tacky
I buy ugly things & turn them into cute clothes – trolls say they're a mess
The mum, who has lost 157lbs, recently took to TikTok to share her bikini body whilst on holiday. 
She captioned the video: "Gotta (SIC) have fun with it, I'm wearing a bikini." 
Kayla, a salon owner, was wearing a two piece bikini, which included a bright orange top and floral high-waisted bottoms. 
She filmed herself first showing off her svelte figure, smiling and modelling from the side, before then pulling her bottoms down to her hips and revealing what was hiding. 
Most read in Fabulous
The sun and moon help you make a journey from drawing board to ticket buying
We're in our 50s – people always think we're 20 years younger… our £2 tricks
I could never get men's attention so started wearing underwear as outerwear
Wild holidays of world's most outrageous royals including naked pool dip