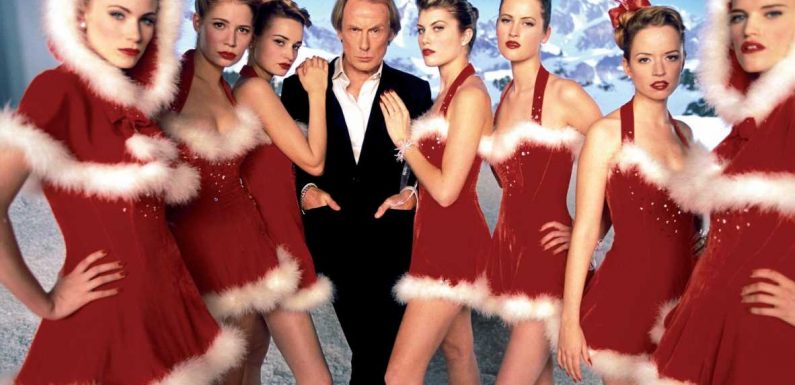 A WOMAN explained why she no longer wanted to watch the film Love Actually as she had realised it was deeply problematic.
The TikToker, who posts with the handle @reframe_my_weight said that she didn't want to watch the festive favourite as it didn't have a body positive message.
She discussed many instances where she felt uncomfortable watching the Christmas movie.
She explained that she had only realised how bad the film was after she said to a colleague that she was going home to watch it.
Her co-worker warned her against it, saying it was "an incredibly sexist film" with "next to no character development".
She said: "I watched it last year and it all dawned on my how toxic this film was.
Read more on Love Actually
Dad recreates famous Love Actually scene – and people are crying
Martine McCutcheon admits shock reason she never watches Love Actually
"I was honestly cringing through the whole thing and that's why I won't be watching it again.
"The amount of fatphobic comments in that whole film, and the characters talking about bodies in such a casual way.
FABULOUS BINGO: Get a £20 bonus & 30 free spins when you spend £10 today
"The first thing that springs to mind is the 'fat sister' and the way the dad talks to her in Portugal.
"And then in relation to how they talk about the young thin sister, who is the romantic interest of Colin Firth."
Most read in Fabulous
Brits all say the same thing as King Charles gives first-ever Christmas speech
Harry and Meghan's continuing criticism of the Royal Family has backfired
Mike Tindall reveals why his kids don't sit with other royals at Xmas dinner
Louis steals the show on Xmas walk as crowds shower him with gifts
She added: "Martine McCutcheon's character – she's constantly being referred to as being chubby and it's negative. 'Legs like big tree trunks'.
"It's so normalised in this film to talk about women's bodies and talk about them like a piece of s***."
The TikToker continued: "There's also homophobic jokes that are just so cringy. And all the ideas about relationships and men and women and how they interact.
"Most of the characters are horrible. So yeh this is why I won't watch it again.
"It's just going to make me feel depressed."
Fellow TikTokers were quick to chip in with their opinion and a lot disagreed.
One person said: "People look WAY to far into things."
Another said: "It's just a film, a lighthearted one at that. It's one of my favourite Christmas films, and I'm fat."
A third said: "It's my favourite Christmas film and it always will be! I genuinely love it!!"
Another said: "So we are going to scrutinise every film this is so sad."
Read More on The Sun
I made an amazing Boxing Day toastie in my air fryer with all my leftovers
I'm a money expert – the best savings accounts amid soaring interest rates
But others completely agreed. One said: "It's truly terrible. I do love Emma Thompson's performance with the Joni Mitchell CD, though."
Another said: "I watched Love Actually for the first time last year and was so confused how it was such a popular film!"
Source: Read Full Article